CROW - Day 2 of 100 Things to do on Sanibel & Captiva
Posted by Kasey Albright on Saturday, November 22, 2014 at 12:35 PM
By Kasey Albright / November 22, 2014
Comment
Day 2 of 100
CROW
Clinic for the
Rehabilitation of Wildlife
3883 Sanibel-Captiva Road



Day 2 of 100 Things to do on Sanibel & Captiva takes us to CROW the Clinic for the Rehabilitation of Wildlife on Sanibel. Since Day 1 of 100 Things to do on Sanibel & Captiva took us to Taste of the Islands which raises funds for CROW, it felt only fitting that we spent Day 2 learning about where those funds went.
CROW is a 12.5 acre wildlife rehabilitation facility off of Sanibel-Captiva Road that takes in sick and injured wildlife. Facilities include exam rooms, surgury suites, kitchen, indoor and outdoor recovery and rehabilitaion areas, student housing, and an education center. We spent Day 2 at CROW's Education Center.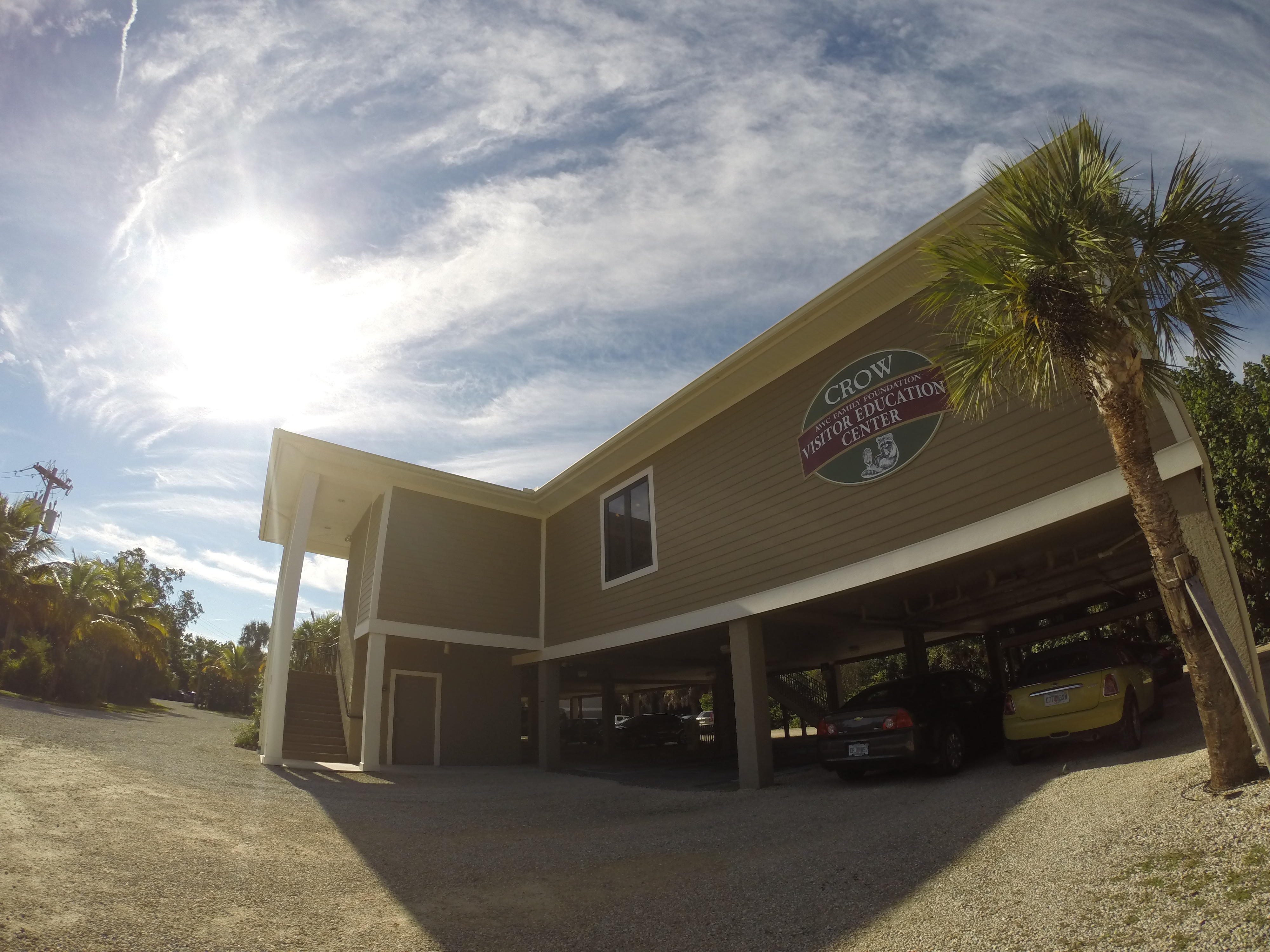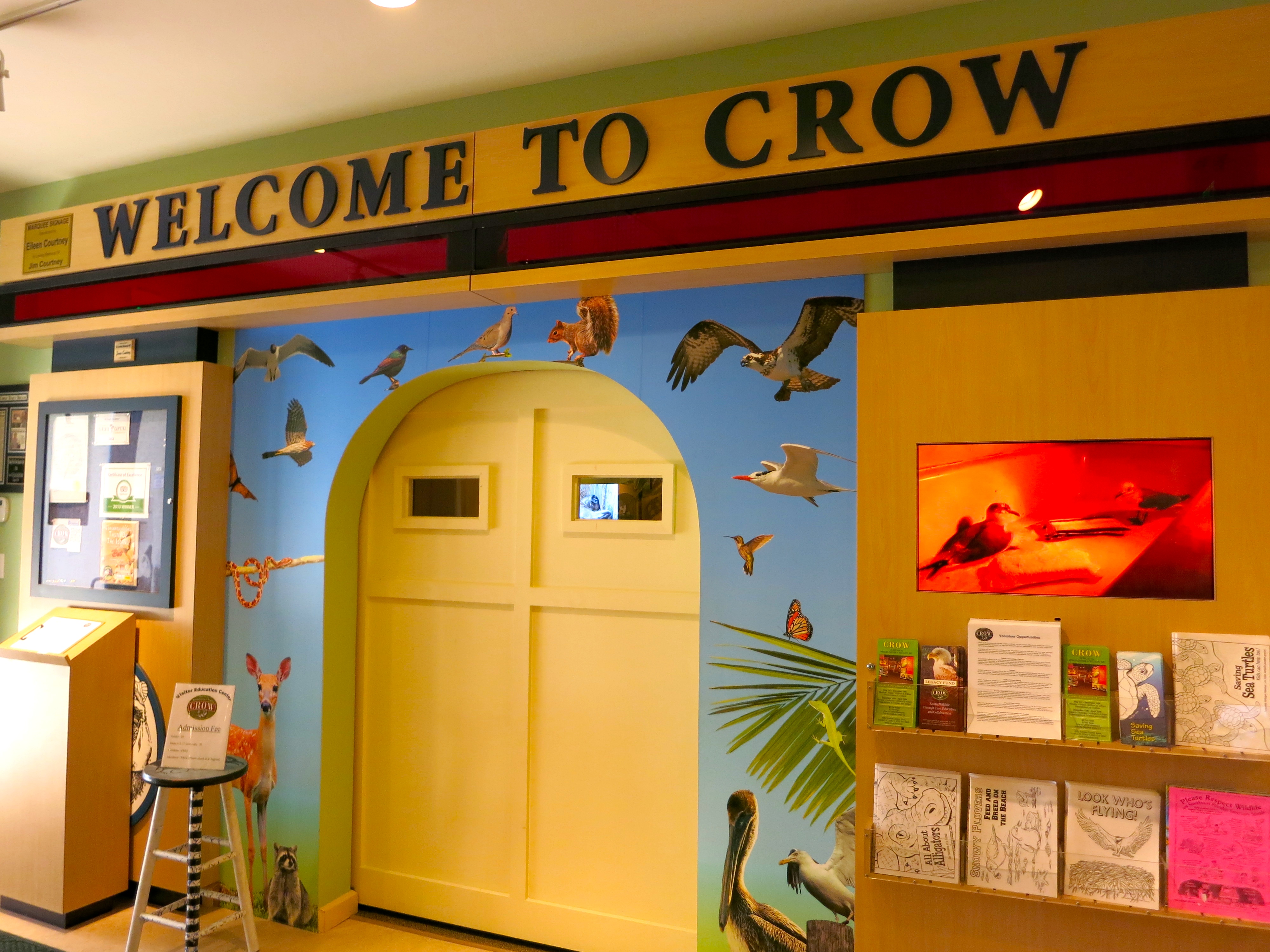 CROW has a great gift shop. Brendan liked the cute wildlife stuffed animals!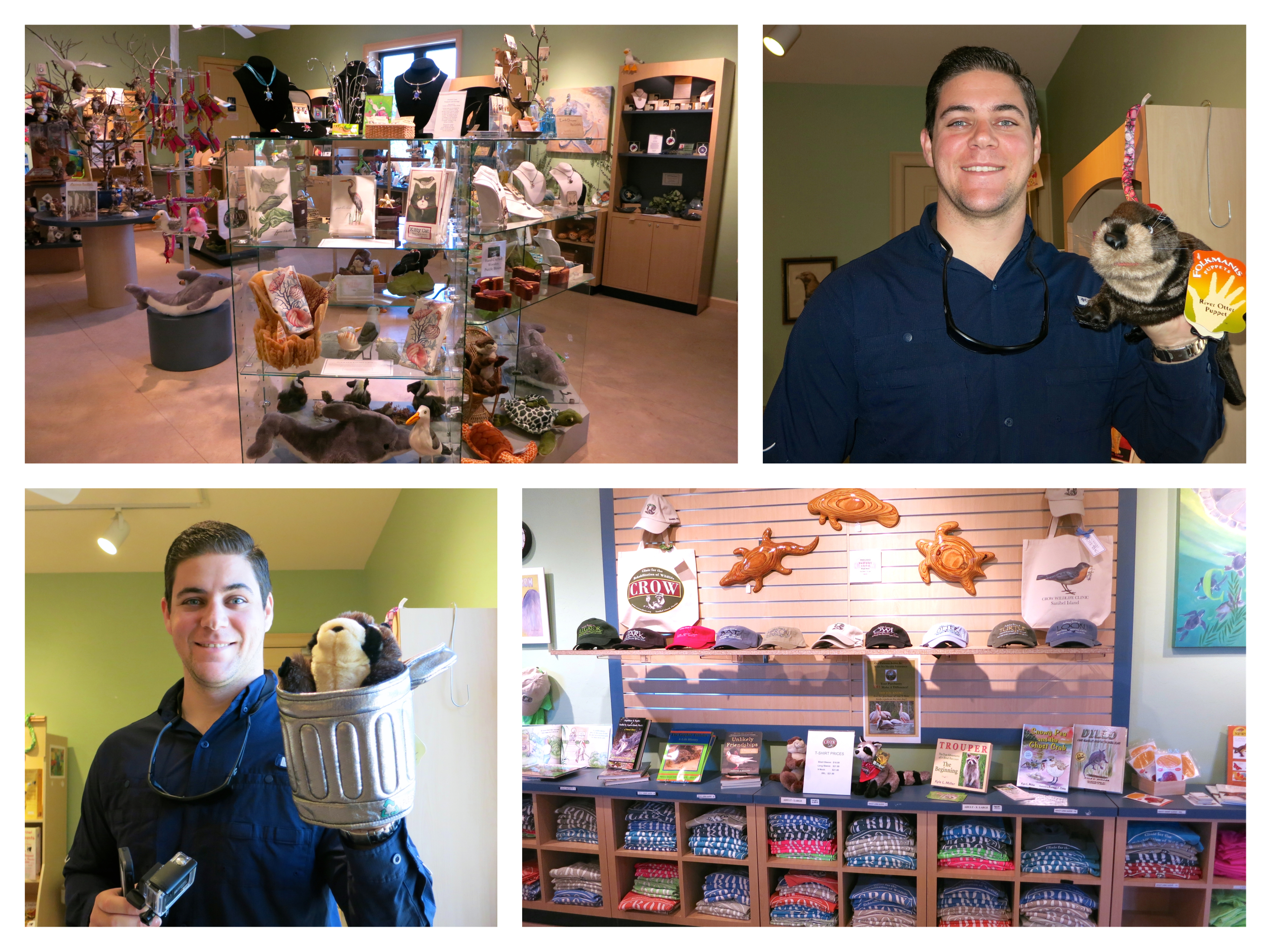 This wall shows some of the patients who have been helped by the great work of CROW.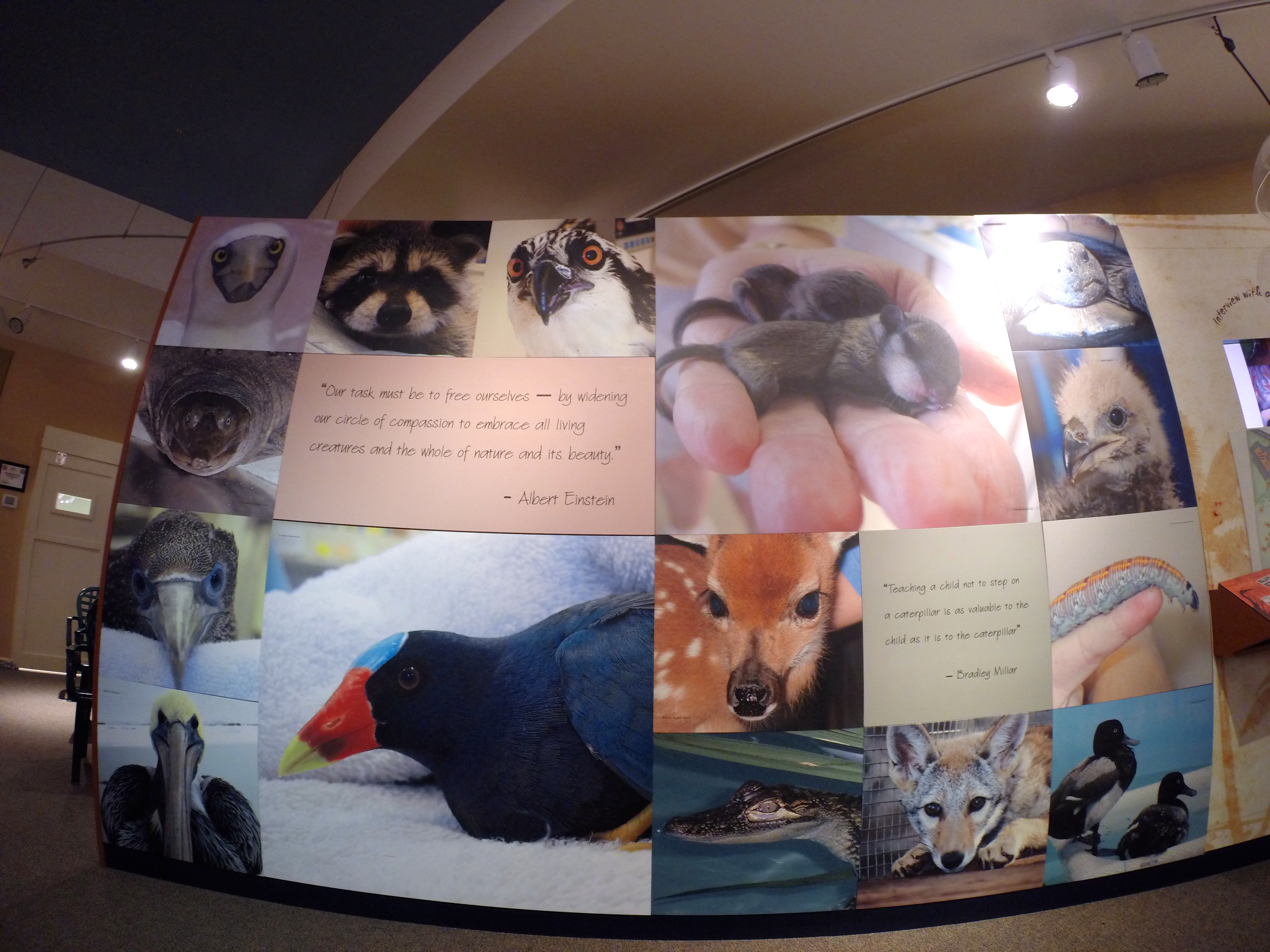 They had touchscreens in the center where you could learn about the various wildlife found in Lee County that CROW treats in their clinic.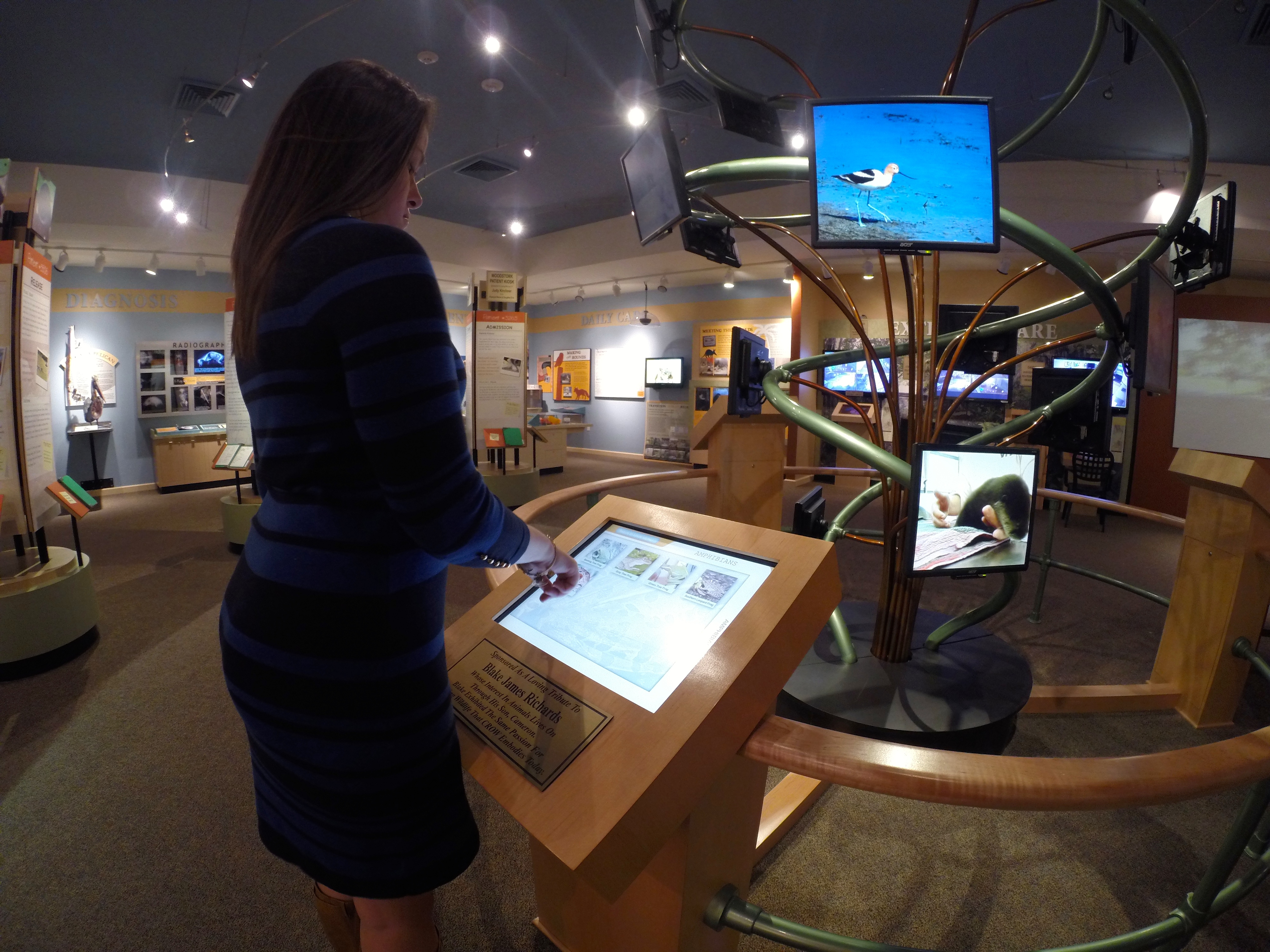 We learned how animals are admitted and examed when they get to CROW. You can see all of the fishing line they find in birds.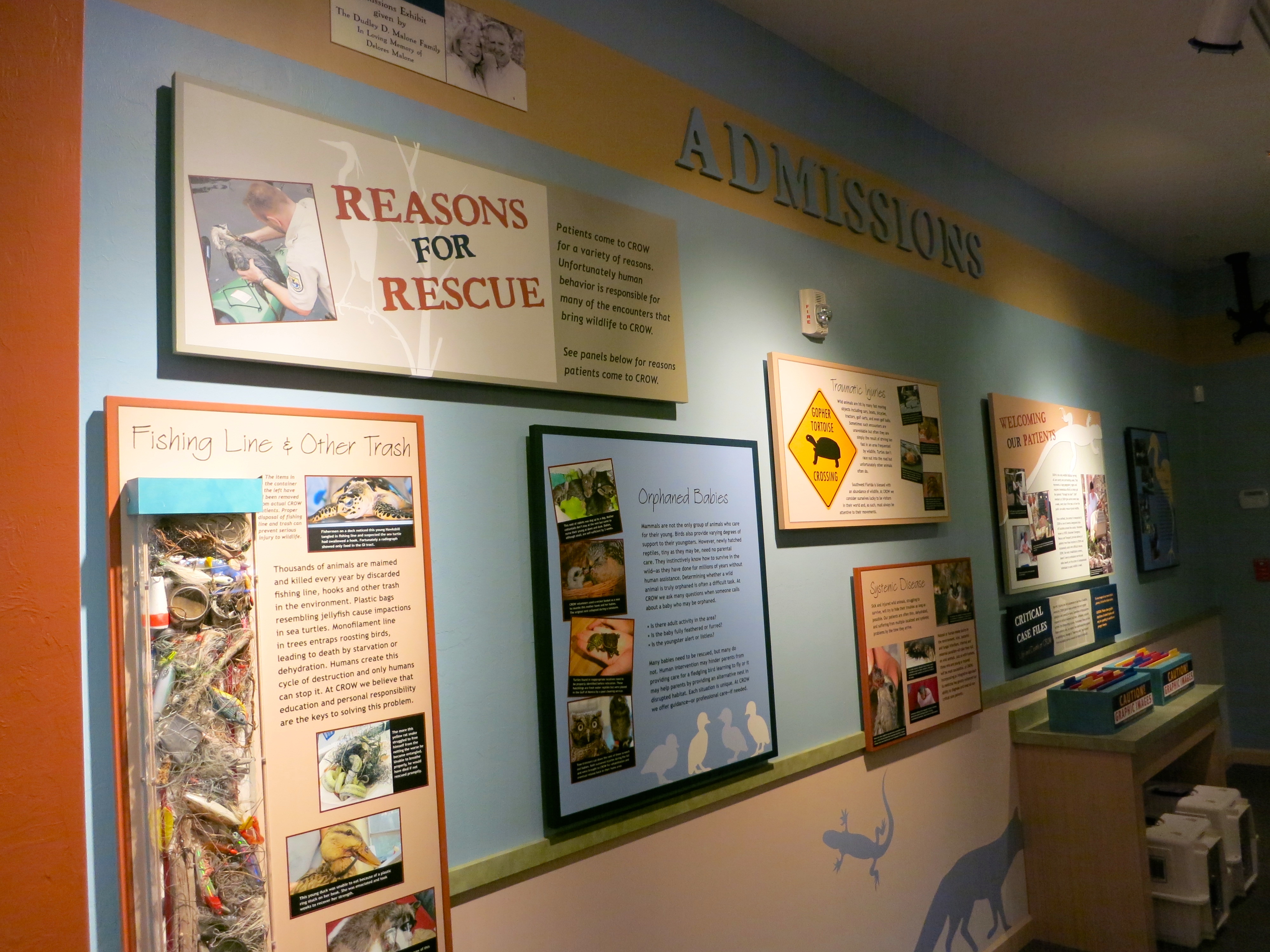 This area showed how animals are diagnosed at CROW. Blood is drawn and tested and X-rays are taken to determine any problems the animals may have. Radiographs are displayed to show what has been found inside of the wildlife.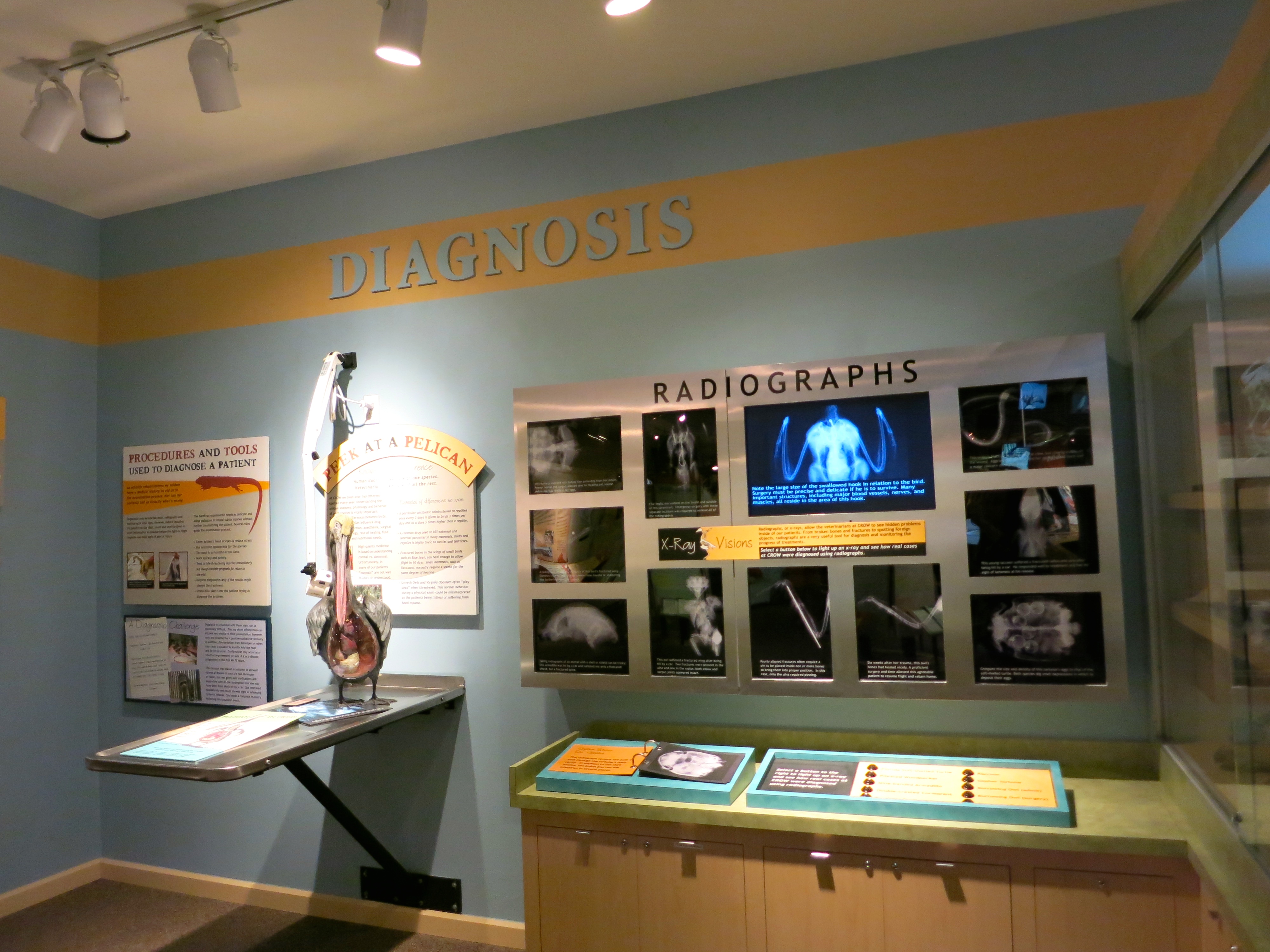 How animals are treated at CROW and how the staff meets each and every one of their individual needs.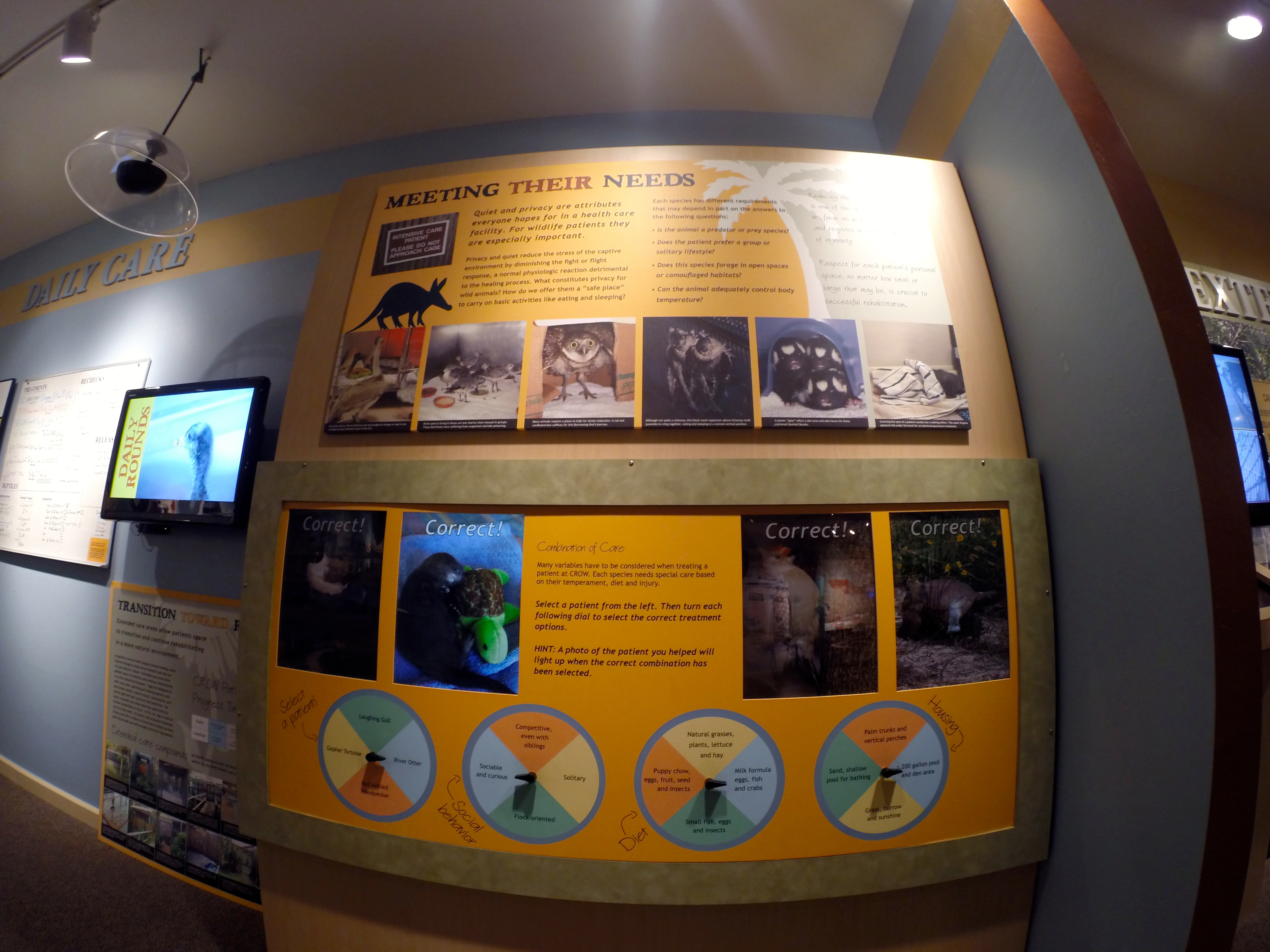 Live cameras show CROW's admittance room as well as extended care facilities.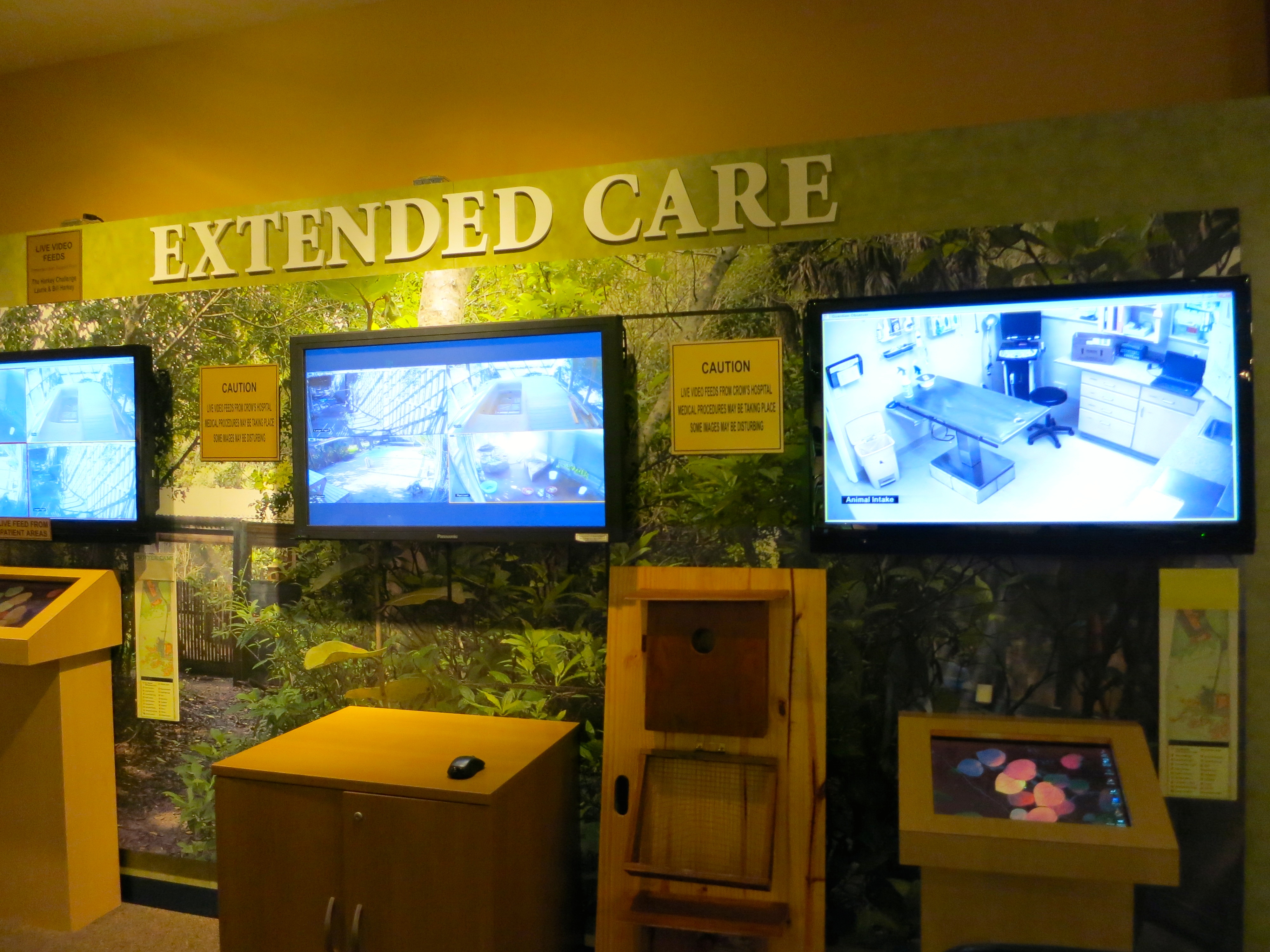 Before the CROW's Gopher Tortouse presentation began, Rachel brought out a Kite who fell out of its nest. After testing its blood, they found out it had a disorder where it produces too many white blood cells. Luckily CROW has been able to treat the kite.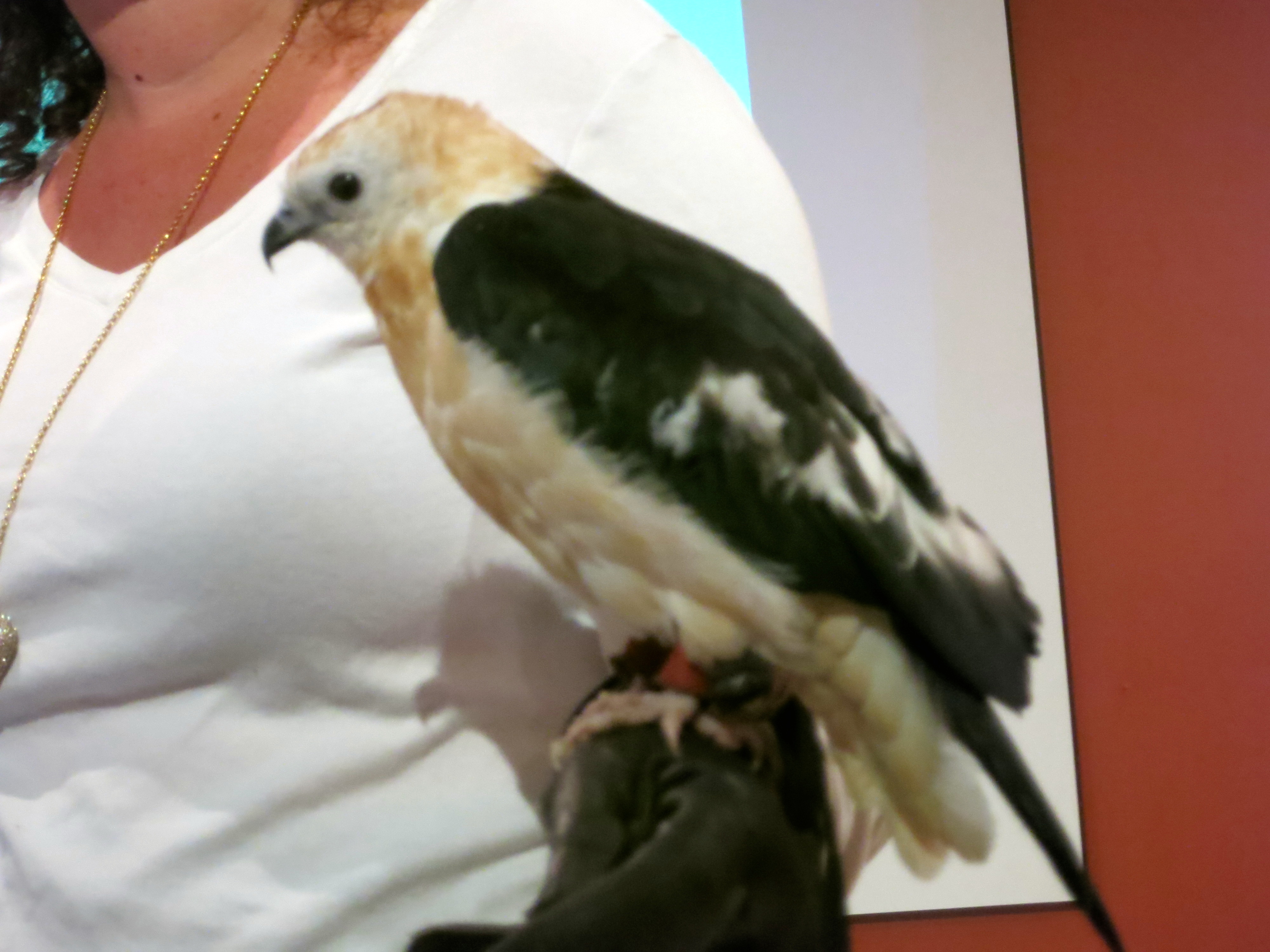 Then, CROW's Gopher Tortoise presentation began. We met a tortoise who they believe to have been hit by a car. When he arrived, he had no function in his back legs, but his health has improved and we saw his beginning to use his legs walking. CROW then went through a great slideshow that helped us learn all about the Gopher Tortoise.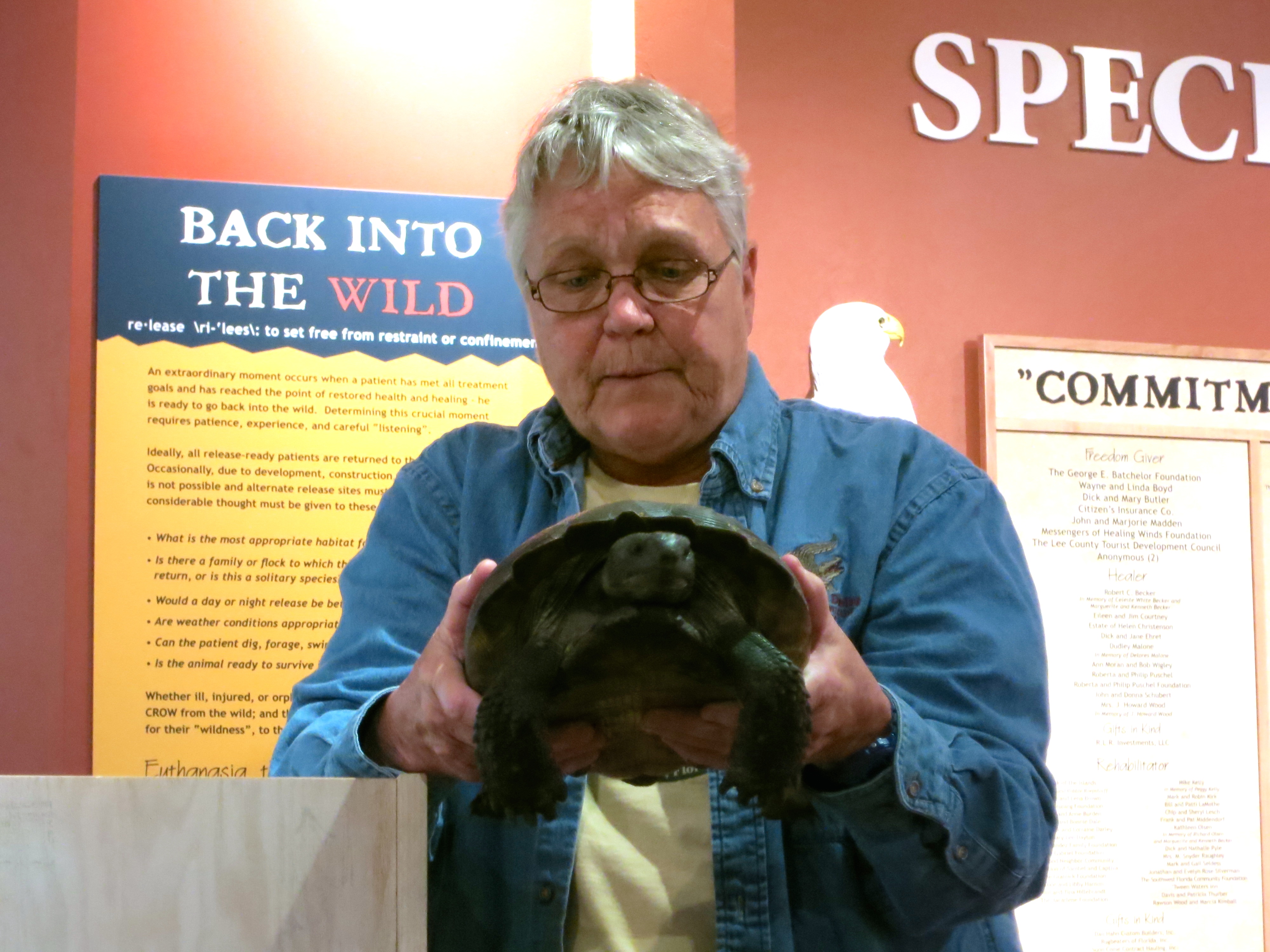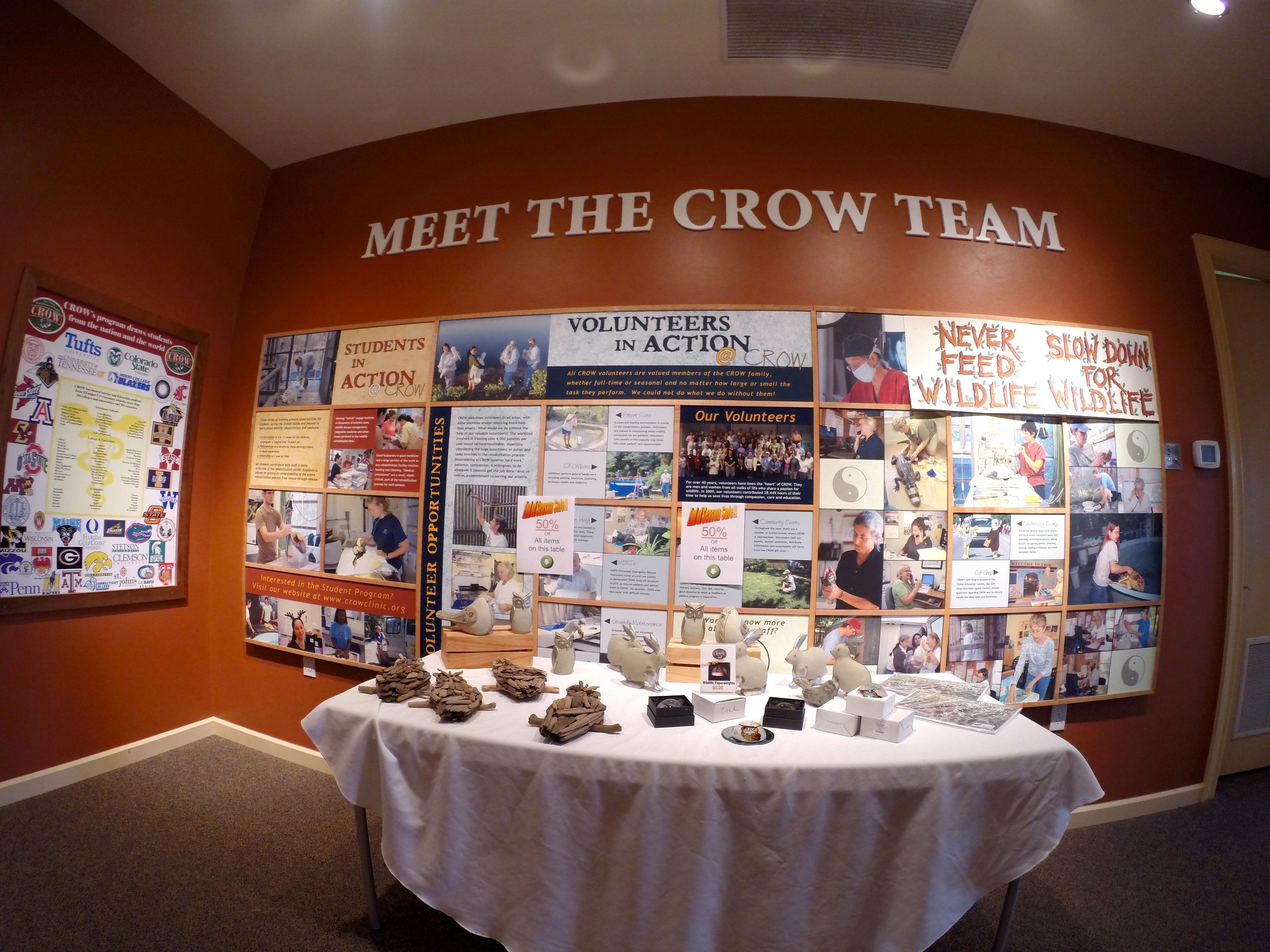 CROW could not treat as many animals as it does without the countless students and volunteers that give their time to help. Also, with the support from the communtity and Taste of the Islands, CROW is able to maintain the incredible facilities and have been so successful in treating and releasing animals. If you would like to help then Become a Member and help support the cause.
For more information be sure to check out the CROW's website as well as CROW's Facebook page.