National Lighthouse Day
Posted by Kasey Albright on Friday, August 7, 2020 at 6:35 PM
By Kasey Albright / August 7, 2020
Comment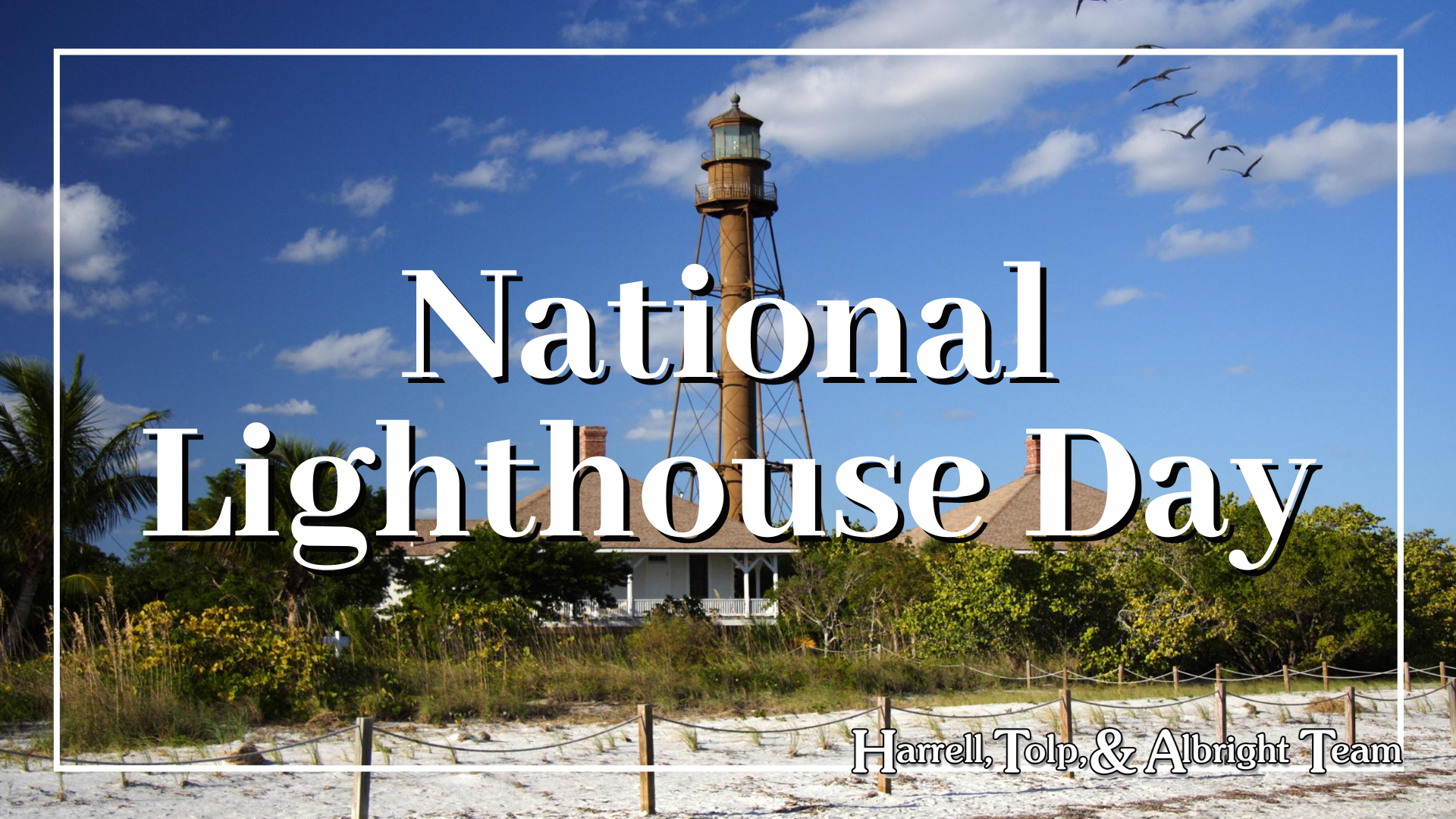 August 7th is National Lighthouse Day and we are lucky to have a beautiful lighthouse on Sanibel Island. Here is the history of the Sanibel Lighthouse:
The "Sanibel Island Light," otherwise known as the "Sanibel Lighthouse" is located on the eastern end of the 12-mile long island. The idea to build the lighthouse was first proposed by some of the settlers of the island in 1833, when they petitioned for one to be built. Along the way there were other recommendations for a lighthouse to be built. After the Civil War, there was a request made with the idea that it would cause an increase in trade, and travelers would be able to find the island more easily. However, no real action was taken until 1883 when they finally received the $50,000 they needed to fund the construction. The building of the lighthouse finally started in February of 1884. Although they faced complications along the way, in only a few short months the lighthouse was finally completed. It was first lit on August 20th, 1884 with kerosene oil. In order to get to the top of the lighthouse, the lighthouse keeper had to walk up an external spiral staircase.
The original keeper was Dudley Richardson, who was the keeper from 1884-1892. In 1888 a man named, Henry Shanahan moved to the island and became an assistant to the keeper. After Richardson retired, Shanahan applied for the role as keeper, and eventually was given that position. Along the way there were other people who lived on the island who took over the job as the keeper. In 1946, a Coast Guard by the name of Bob England took over the job as the lighthouse keeper. A hurricane had hit the island while he was the keeper and caused a lot of erosion to the lighthouse. Due to the fact that there was so much erosion it was decided that the lighthouse would become automated. England's job as keeper was discontinued when the lighthouse became officially automated in 1949.
In 1972 the Coast Guard had proposed to discontinue the running of the lighthouse, however mariners, and people that lived on the island had opposing ideas, and convinced the Coastguard not to move forward with that idea. In 1982 people who lived on Sanibel were able to live in the development by lighthouse for free, in exchange for helping to maintain the area around it. After being owned by the Coast Guard, the lighthouse was finally given to the City of Sanibel in 2004. The City had raised money to try and fix up the lighthouse, and in 2013 they finally raised the money they were looking for to restore the building.
Fun Facts
Cost to restore the lighthouse in 2013 was $269,563
Shanahan was originally denied the position as keeper because he was illiterate
After the lighthouse became automated, employees of JN "Ding Darling" lived in the house by the lighthouse
There were 670 acres that were reserved for the lighthouse to be built on
The original lens used at the top of the lighthouse is on display at the Sanibel Historic Museum and Village
Area around the lighthouse is open to public, but the lighthouse itself is not
The height of the lighthouse is 98 feet
The stairway has 127 steps