Normandie Seaside Pub - Day 14 of 100 Things to do on Sanibel & Captiva
Posted by Kasey Albright on Tuesday, February 24, 2015 at 3:10 PM
By Kasey Albright / February 24, 2015
Comment
Day 14 of 100
Normandie Seaside Pub
3345 West Gulf Drive
West Wind Inn on Sanibel
Day 14 of 100 Things to do on Sanibel & Captiva takes us to Normandie Seaside Pub at West Wind Inn for lunch. This restaurant truly is a hiden gem. Normally you only find locals and guests of the inn there, but that needs to change! This is an amazing restaurant and offers great prices!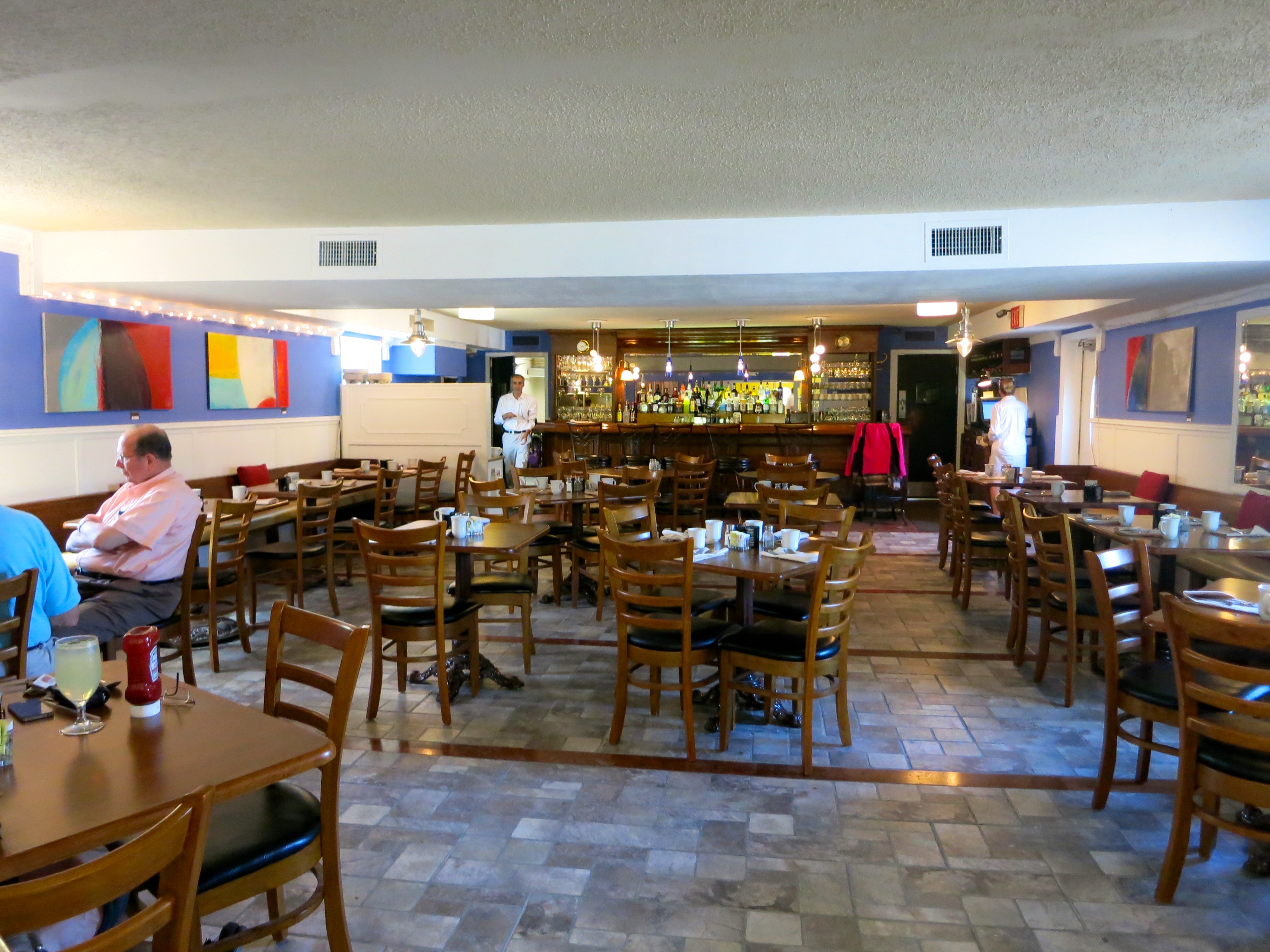 Normandie Seaside Pub recently went through complete renovations to make the restaurant lighter and brighter. They did a great job! We were quickly seated and the restaurant was pretty quiet but we were there for a very late lunch. We opened the menu and found lots of options that looked delicious. Click the image below to download the Normandie Seaside Pub Menu.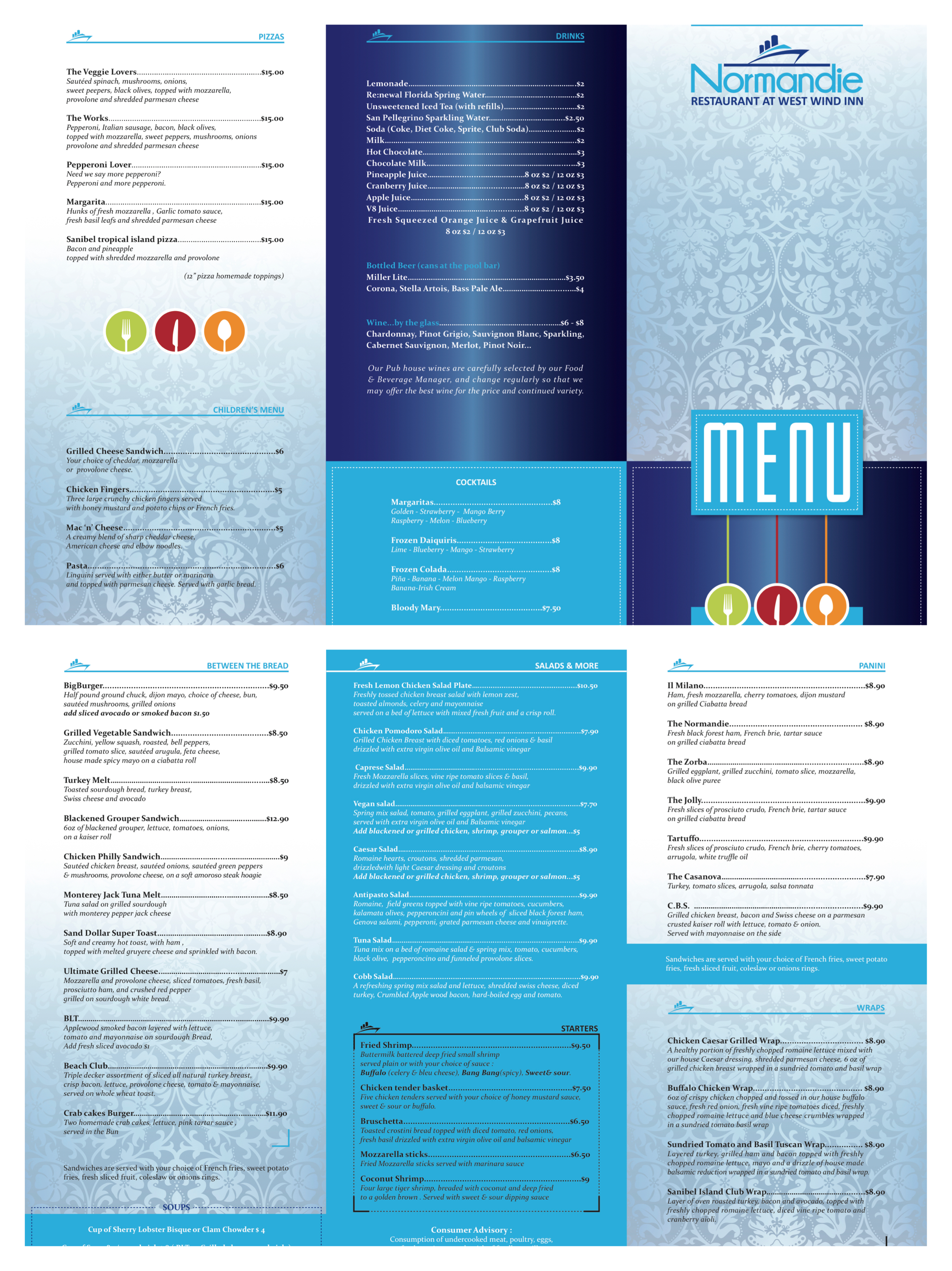 Brendan ordered a cup of their Lobster Bisque and the Sand Dollar Super Toast and I ordered the Tuna Melt. It did not take long for his soup to arrive. This was one of the better lobster bisque's I have had. It had just the perfect hint of sherry. I was lucky to get a bite because Brendan loved it so much!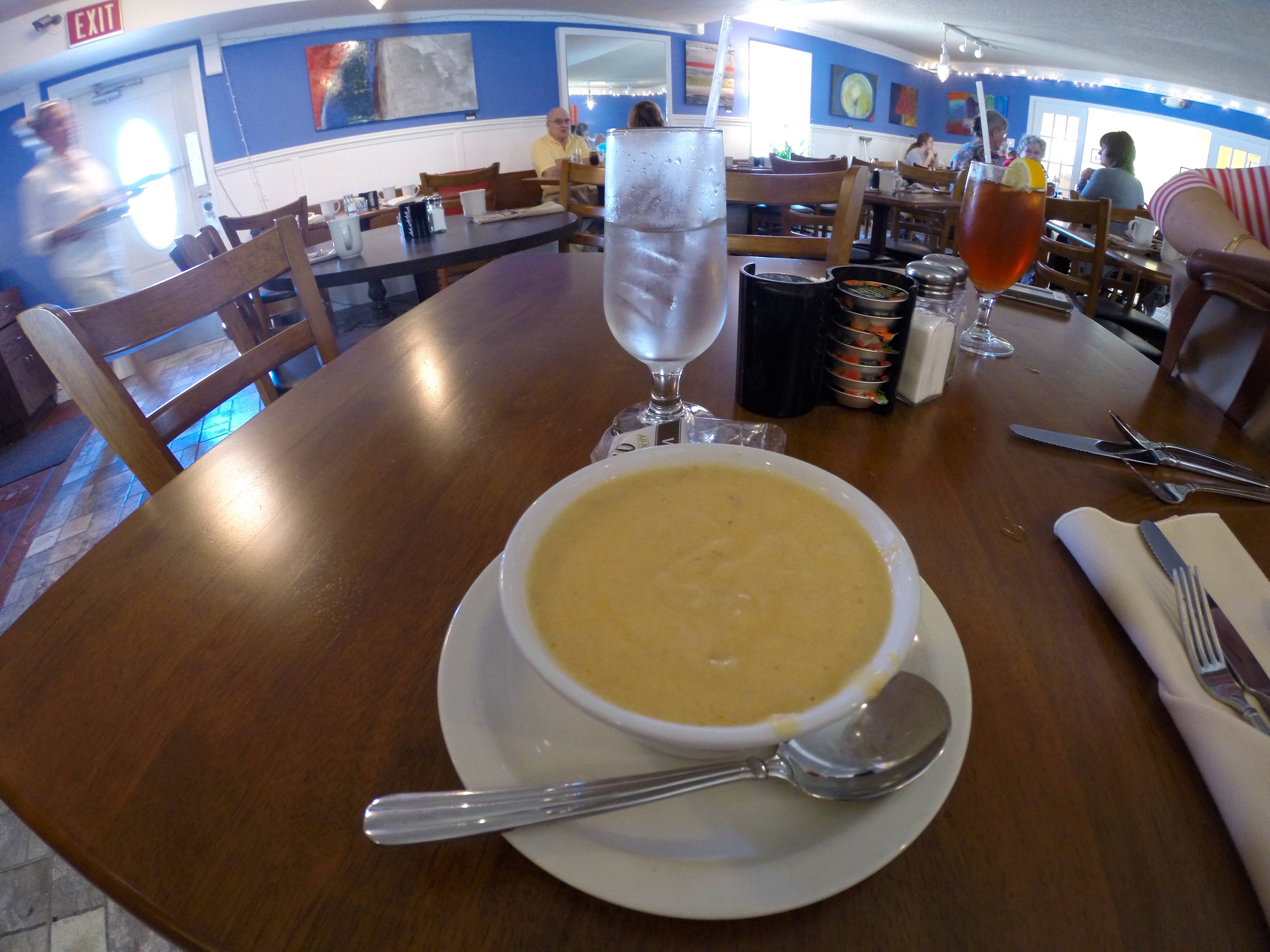 Our sandwiches at Normandie Seaside Cafe soon arrive after we finished the lobster bisque. Brendan's Sand Dollar Super Toast was unlike any sandwich we had ever had, and that is what was so great about it! It was like a ham and cheese sandwich with melted cheese on top. What a cool concept! My tuna melt was AMAZING! The tuna had a great flavor. I will definitely be going back for this!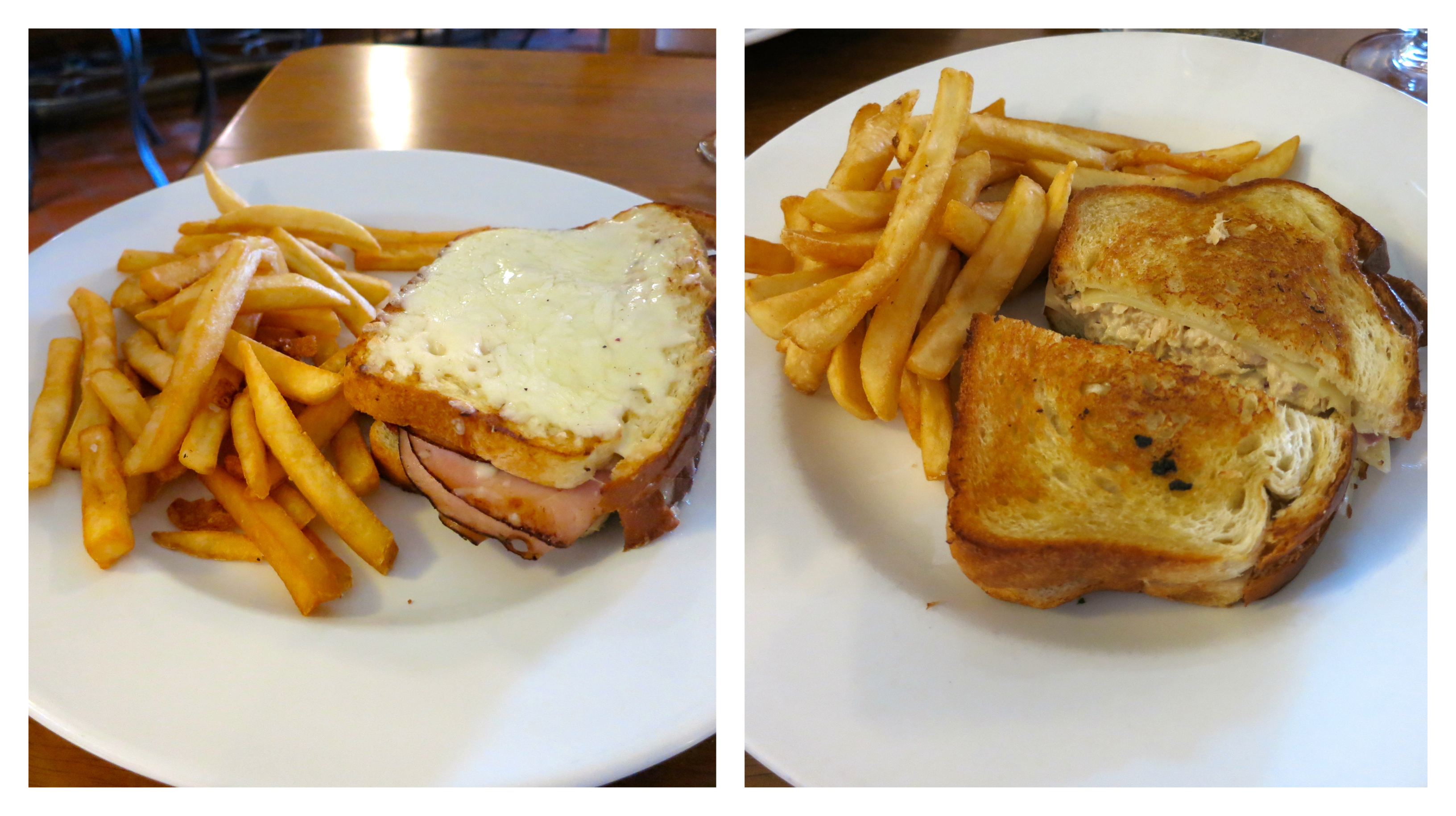 We had a great lunch at Normandie Seaside Pub for a great price and will definitely be returning for that amazing food! Be sure to stop by for breakfast too!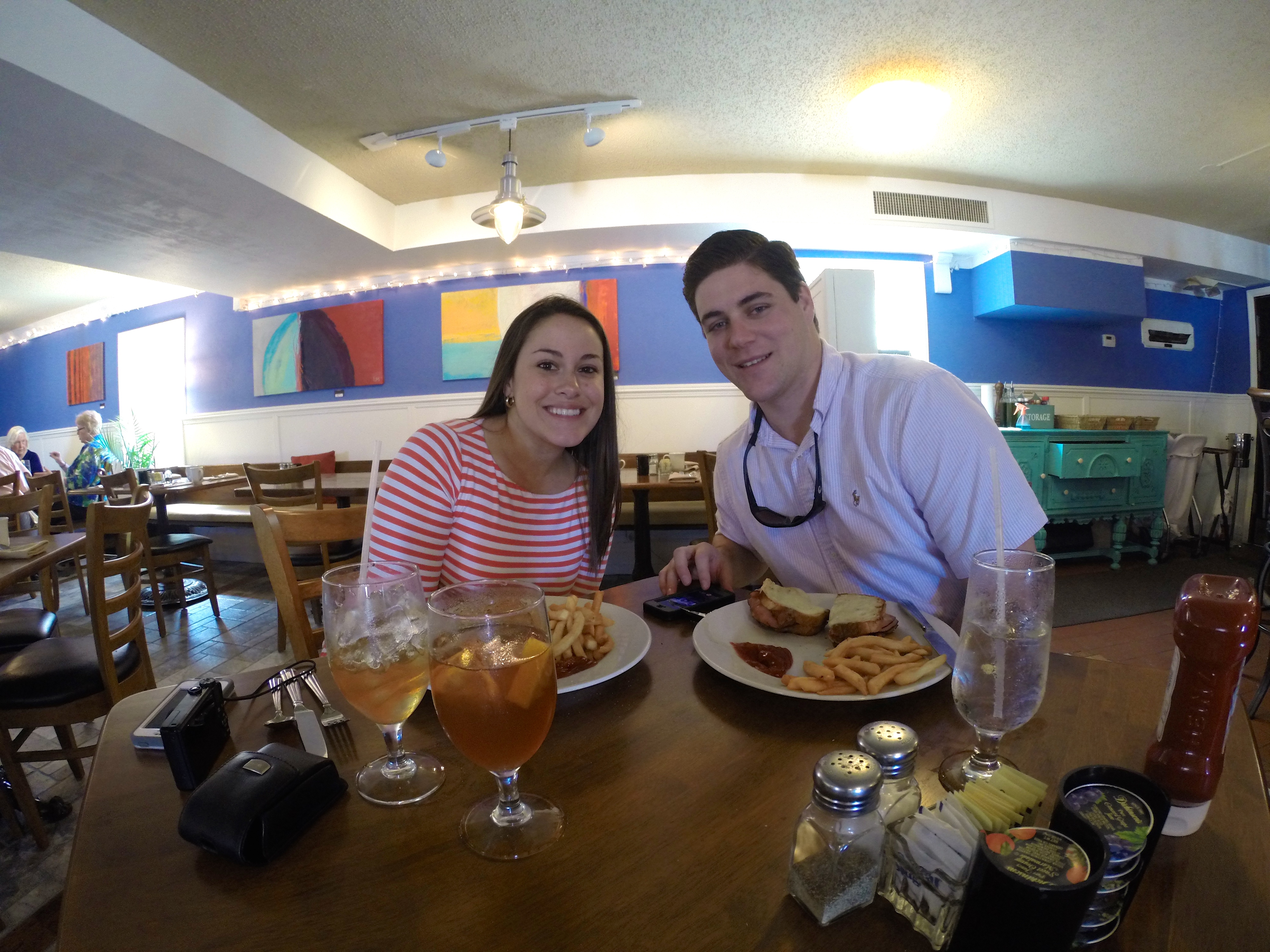 For more information be sure to check out the Normandie Seaside Pub website as well as the Normandie Seaside Pub Facebook page.