Sundial Turtle's Pool & Beach Bar - Day 18 of 100 Things to do on Sanibel & Captiva
Posted by Kasey Albright on Saturday, April 4, 2015 at 10:45 PM
By Kasey Albright / April 4, 2015
Comment
Day 18 of 100
Turtle's Pool & Beach Bar
Sundial Resort - Sanibel
1451 Middle Gulf Dr
Day 18 of 100 Things to do on Sanibel & Captiva takes us to Turtle's Pool & Beach Bar at the Sundial Resort for lunch. Many of you may not know this restaurant exists or only thing it is accessable to Resort Guests, but you are wrong! Turtle's is very open to the public and a great place to feel like you are on vacation even if you are local.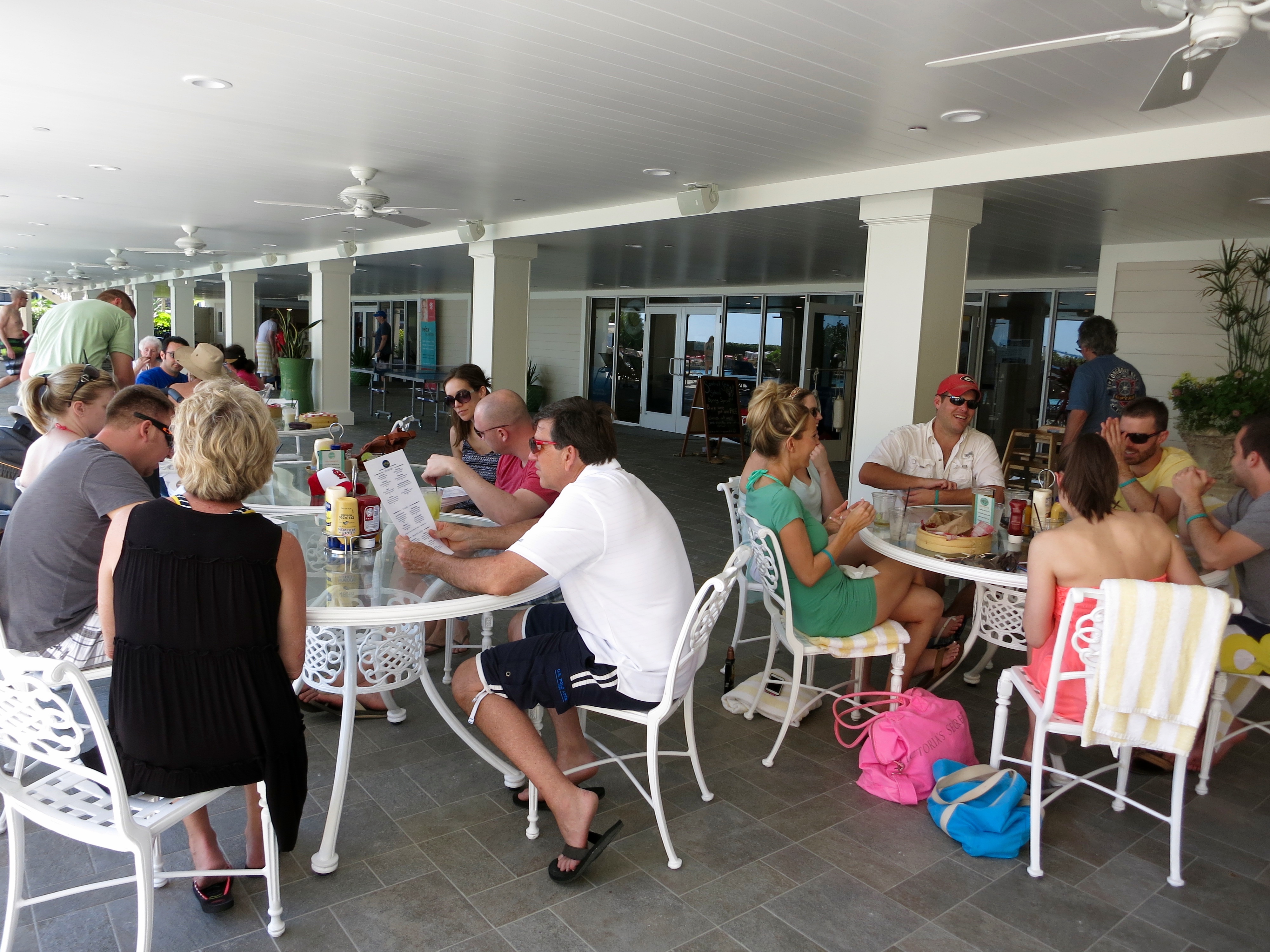 Turtle's Pool & Beach Bar is located on the pool deck of the Sundial Resort. Feel free to sit at any of the tables around the pool deck or at the bar under the yellow awning. We like to sit at the bar to eat beause the bartenders are fun to talk to.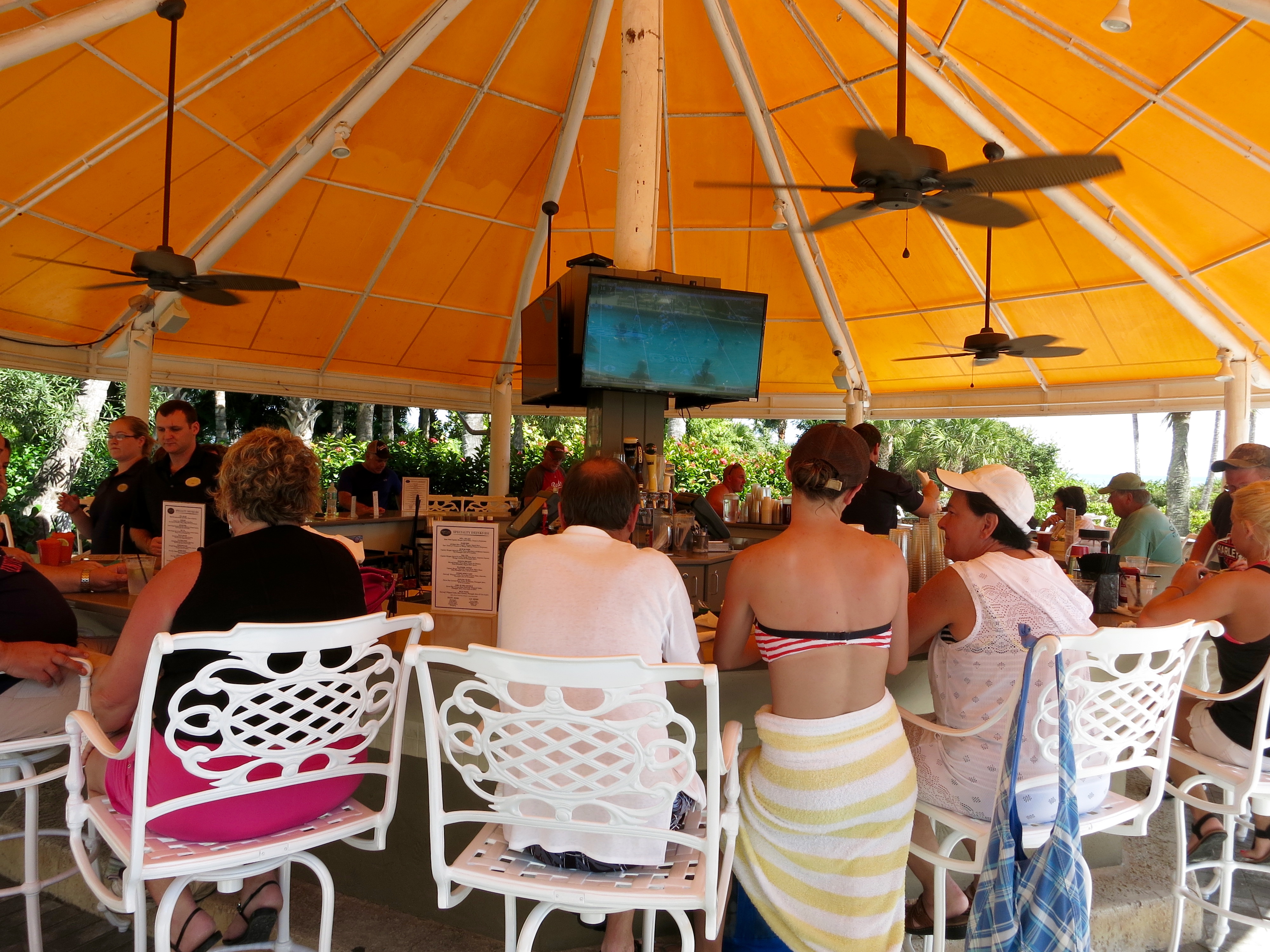 Turtle's Pool Bar & Grill has a great variety of bar food as well as gourmer seafood. It was hard for me to decide was I wanted because everything looked so good! Click the image below to download Turtle's Pool Bar & Grill Menu.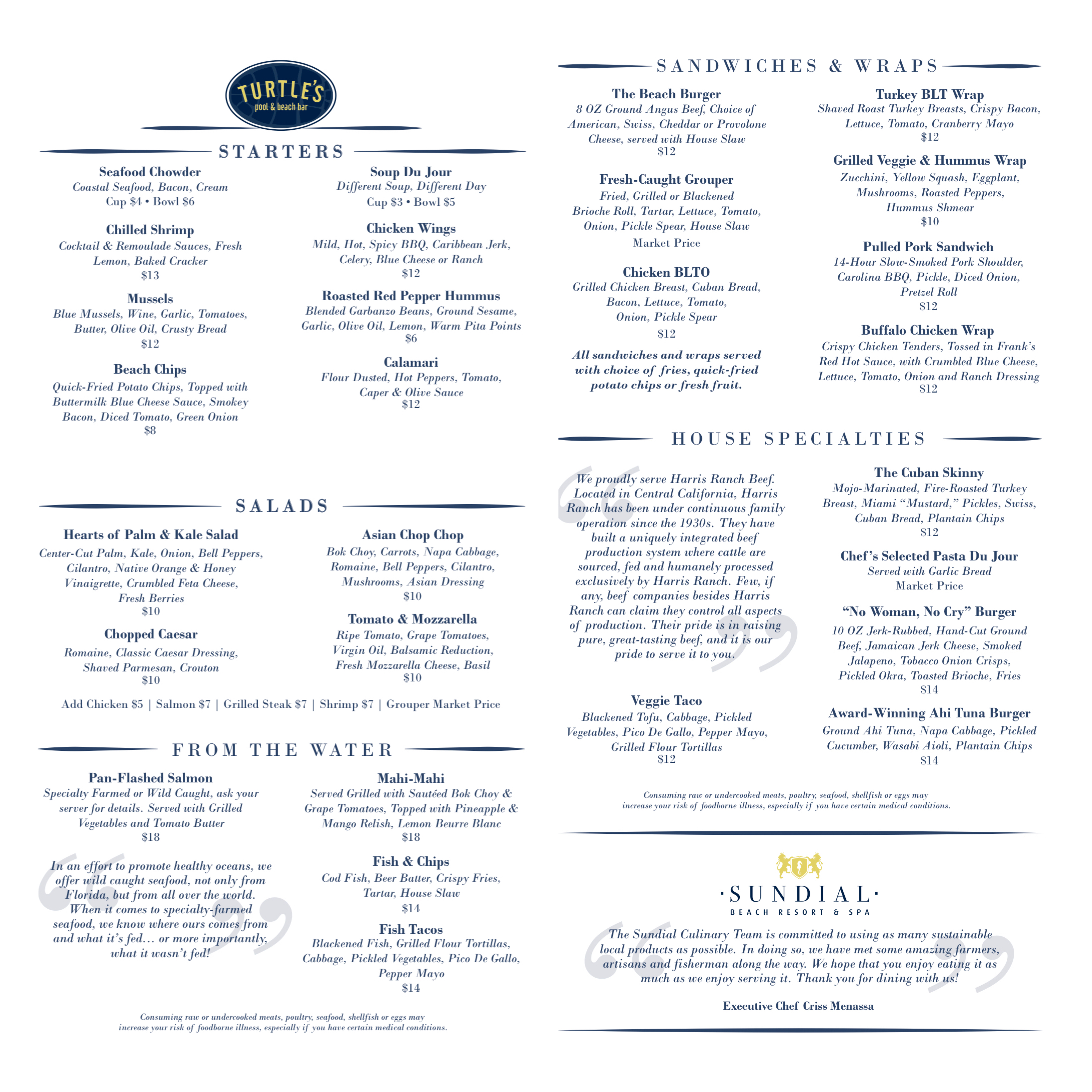 For a drink, I ordered something not on the menu. I notice a bartender at Turtle's Pool & Beach Bar making a Chocolate Banana Smoothie for a kid and I thought it looked amazing. I asked the bartender to make me an adult version of that drink. I think he either put Bailey's or Kahlua in the drink for me. So if you are of age ask for the Drunk Banana and you will love it! For lunch, Brendan ordered the same thing he always gets: the "No Woman, No Cry" Burger. He says it is his favorite burger on the island. Cooked perfectly, jalapenos, onion strings, and cheese. YUM! I tried the fried grouper sandwich and it was great!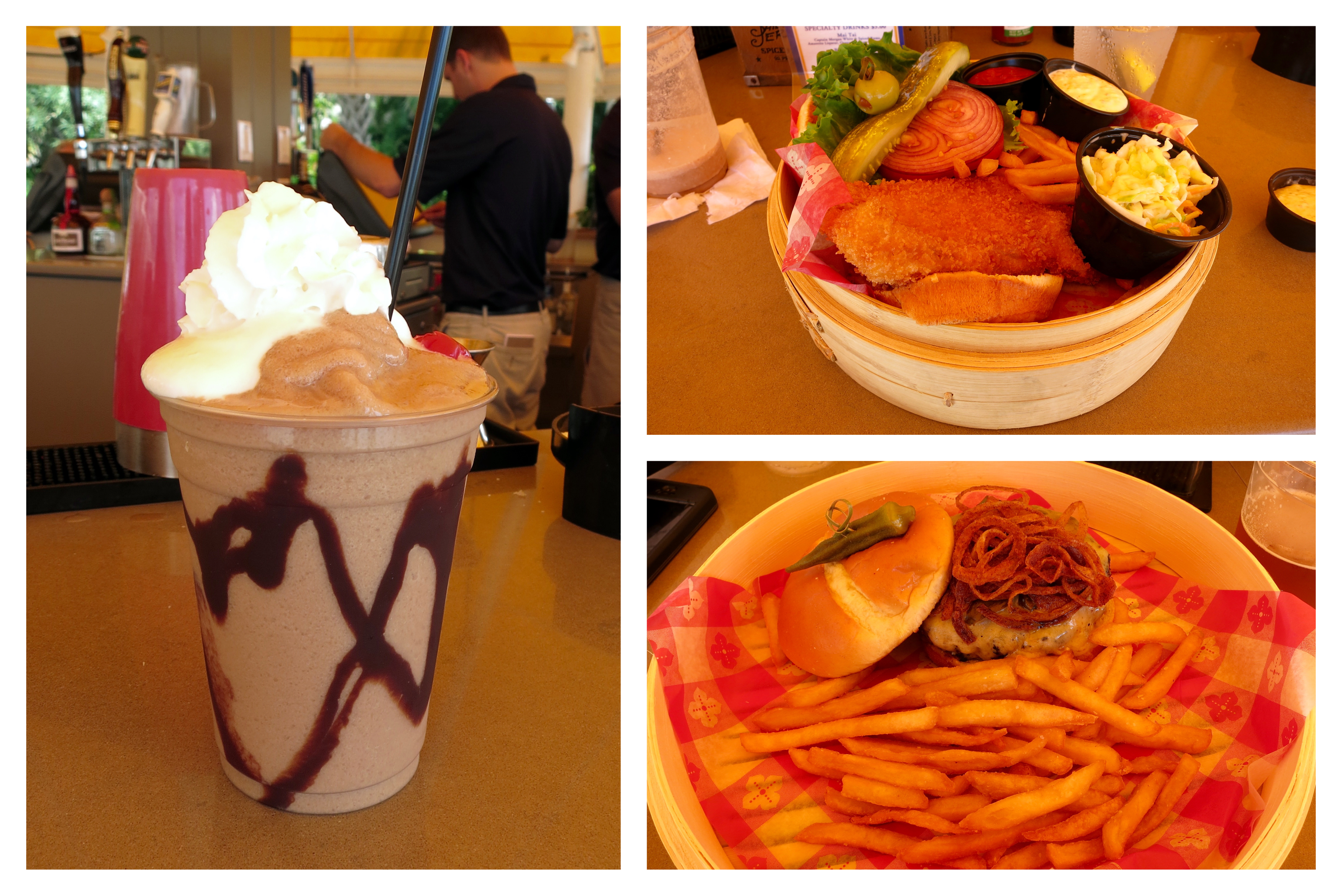 Turtle's Pool & Beach Bar is a great hangout if you want to eat in your bathing suit and catch some rays by the pool & beach or even if you just want a great bite! We islanders love to stop by for a bite to feel like we are a tourist on vacation at a beautiful resort, sipping on a frozen drink and catching some rays.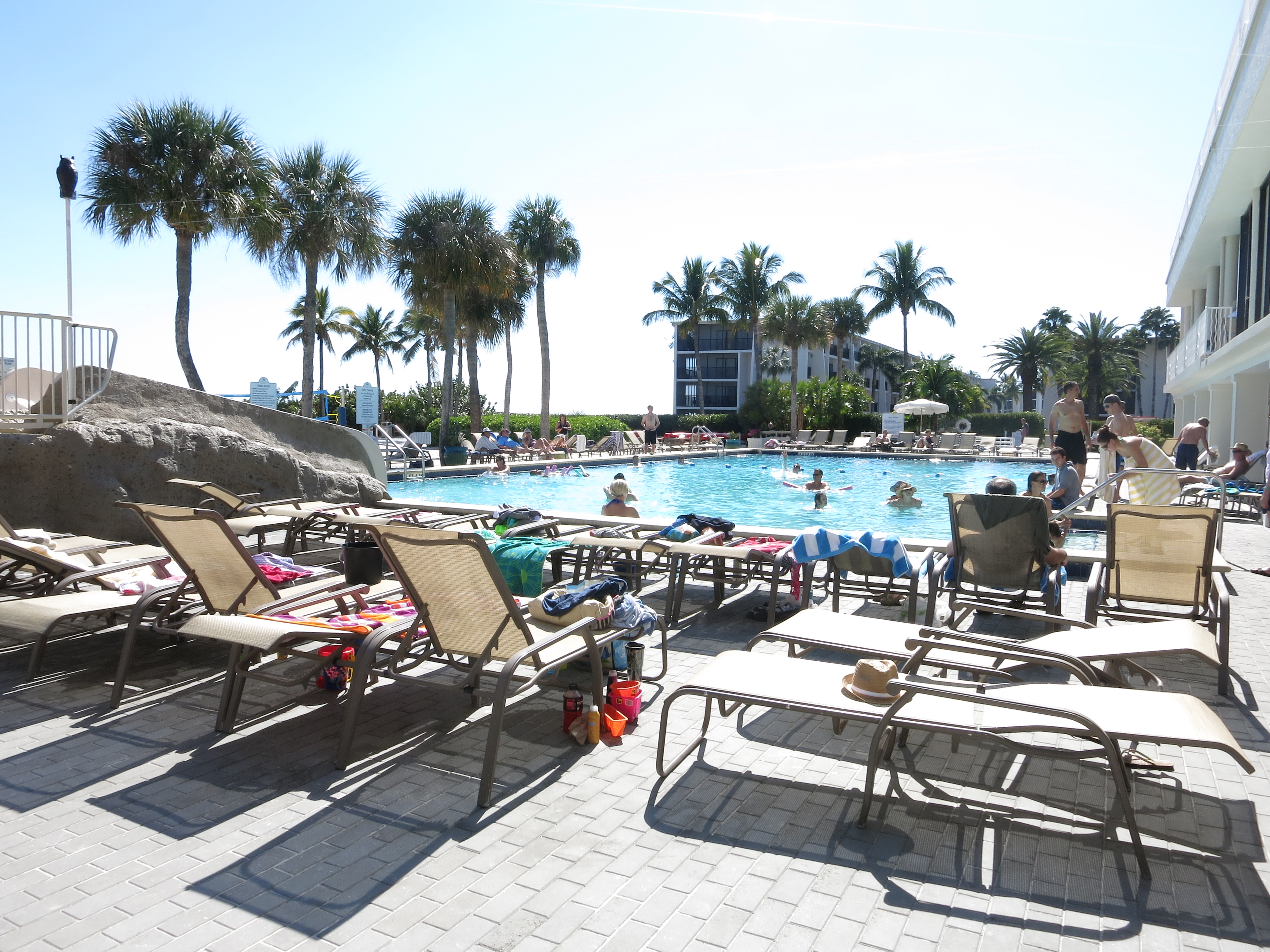 For more information be sure to check out Turtle's Pool & Beach Bar website.