Top Golf Opening on Friday in Fort Myers
Posted by Kasey Albright on Monday, November 15, 2021 at 2:31 PM
By Kasey Albright / November 15, 2021
Comment
Top Golf is finally opening in Fort Myers! Reservations will be available on Topgolf's app/website Monday morning, with the first available Friday morning. Hours are 9 a.m. to 11 p.m. Sunday through Thursday, and from 9 a.m. to midnight on Friday and Saturday.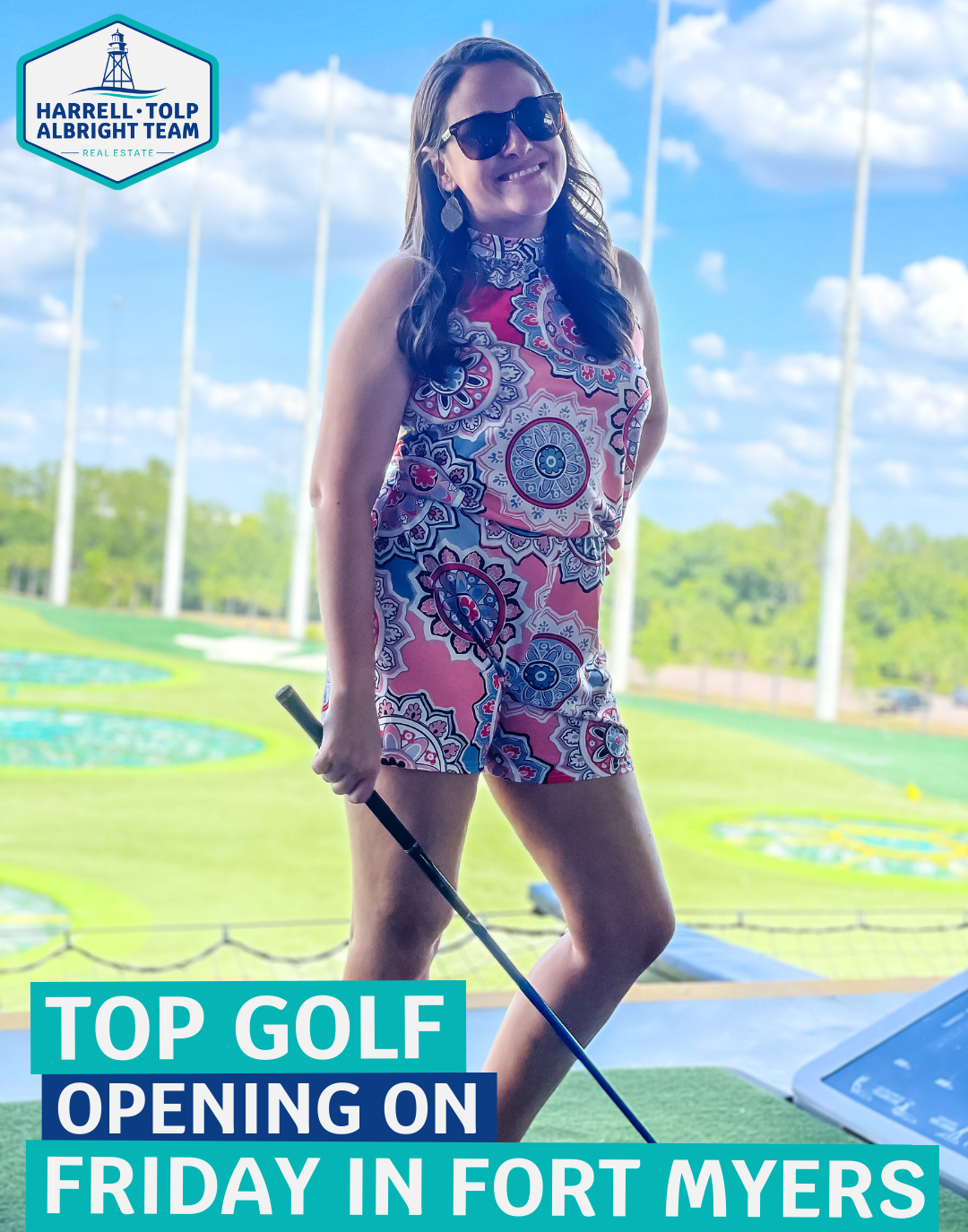 The Fort Myers facility is the seventh in Florida, and is located at 8559 Dani Drive — a portion of which has been renamed Topgolf Way — near Exit 136 Colonial Parkway southbound entrance ramp to Interstate 75.
"We are thrilled to connect with and entertain new and existing guests in the southwest portion of the state," said Gen Gray, Topgolf's chief operating officer for U.S. venues, in a release. "There has been a lot of excitement in the region from Fort Myers down to Naples, and we are excited to serve the community as a fun and energetic destination.
Topgolf was founded in the United Kingdom in 2000 and has its headquarters in Dallas. Callaway Golf announced in October that it was purchasing the company, and that was completed in March. So understandably, Topgolf will carry Callaway equipment and also has a club-fitting component. It also has a PGA-certified instructor employed who also is involved with its event space, which can be rented out. There's an indoor/outdoor patio. Bars on each of two floors. And a 40-foot-by-40-foot TV that can show multiple telecasts or a single one.
Topgolf also has an executive chef, an executive sous chef, and a sous chef with a scratch kitchen. The bar serves a variety of beers, cocktails and wines, and will include some local craft beers.
The two-level venue features 72 hitting bays with 11 feet from tee to tee and custom-made bay dividers.
A ribbon cutting will be Friday at 8:45 a.m. with Fort Myers Mayor Kevin B. Anderson and other local officials in attendance.
Topgolf is not just a driving range. Its games that do involve hitting a golf ball are what's popular. Games can involve aiming for dartboard-like targets, or hitting different types of targets, with point values attached. Others involve hitting at targets with different distances, with some targets popping up that shouldn't be hit, and points deducted if they are. Another game has different levels as players master one and move up to another. Micro-chipped golf balls score themselves and provide instant feedback on each shot's accuracy and distance. The bays have seating areas to enjoy food and drinks during play.
Topgolf is joining another area golf entertainment facility, Tiger Woods-backed PopStroke which features a pair of putting courses plus high-end food and beverage that opened last September.