The Harrell • Tolp • Albright Team Difference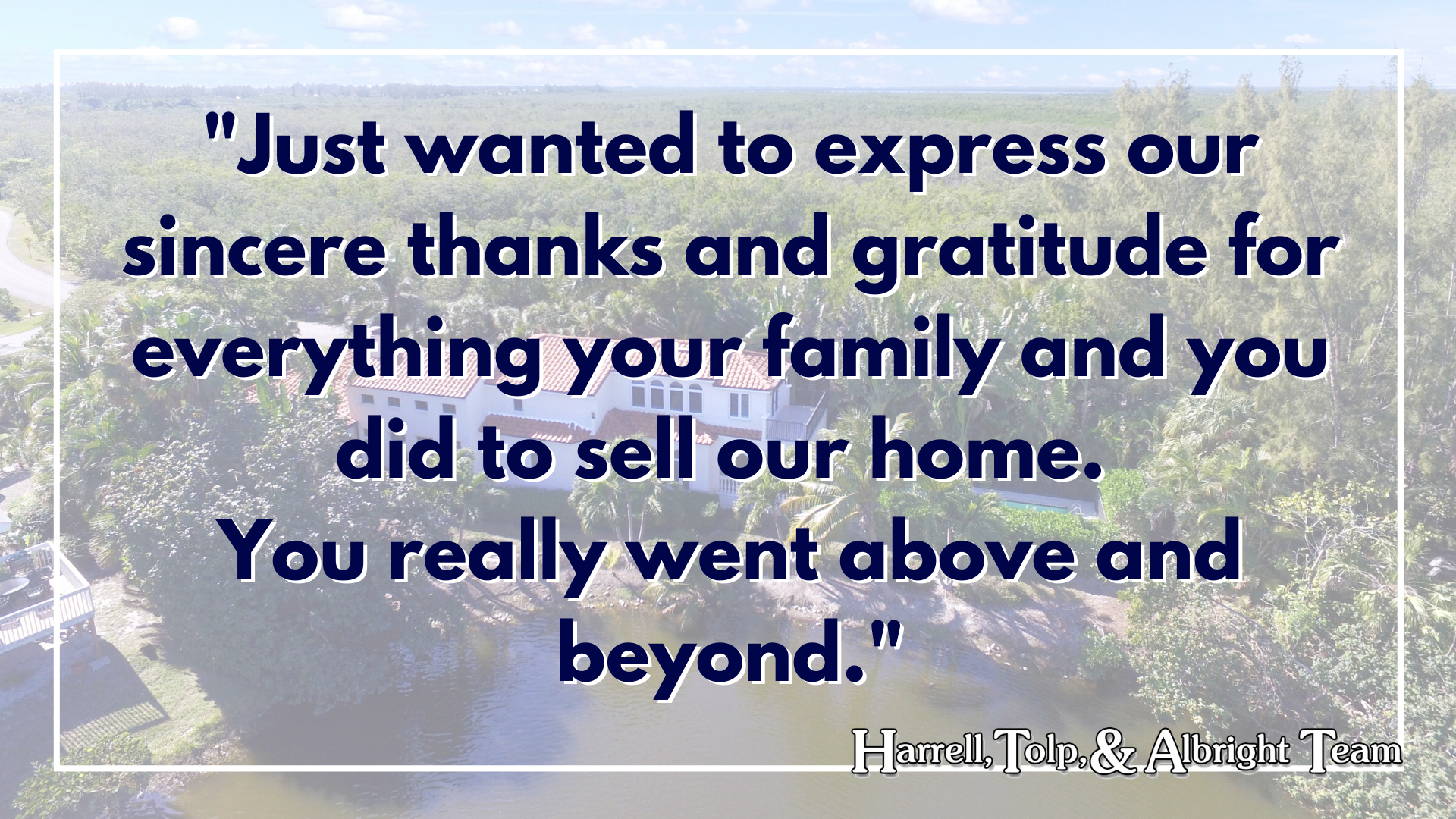 We Know the SW Florida Markets
It has always been our firm belief that we can best serve our clients with in-depth knowledge of a small market vs. a little knowledge of a wide area. SW Florida is a unique and diverse community. Each neighborhood has its own character. Each neighborhood appeals to a different buyer. To obtain the highest possible sales price for your home, the marketing must reach the right buyers with the right message. We have the network and experience to do this.
The Team Approach
With the Harrell • Tolp • Albright Team, we believe the best approach to selling a home is to ensure that you have a team of specialized professionals handle each aspect of the process beginning with our first appointment all the way through the closing and beyond.
The team centered approach allows our real estate agents to spend their time focusing on marketing your home to greatest number of potential buyers by giving them the time needed to market your home instead of handling paperwork, photography, creating marketing materials, installing signs and other tasks better performed by professionals who specialize in those processes. We also don't ever put a lockbox on your property. One of our team members is at each showing to make sure lights are on and your property is looking its best and to be on hand to provide buyers with the right information to get your home sold!
Ready to Sell
A successful sale for the most amount of money in the least amount of time with as little hassle as possible is often the goal for today's sellers. There are four core steps to selling your home:
Presentation
The presentation of your home to buyers is a core focus in getting your home sold for the most money. The presentation of your home begins as buyers drive up to your home and they assess their first impression before they even enter the house! The layout, decor, colors, materials used and cleanliness all influence the price you will receive when your home closes. Our suggestions will ensure that your home is in line with the ever-changing current styles and trends. We can suggest pieces to compliment your rooms or suggest paint schemes that will help show off your spaces the way buyers want to see them.
Professional Photography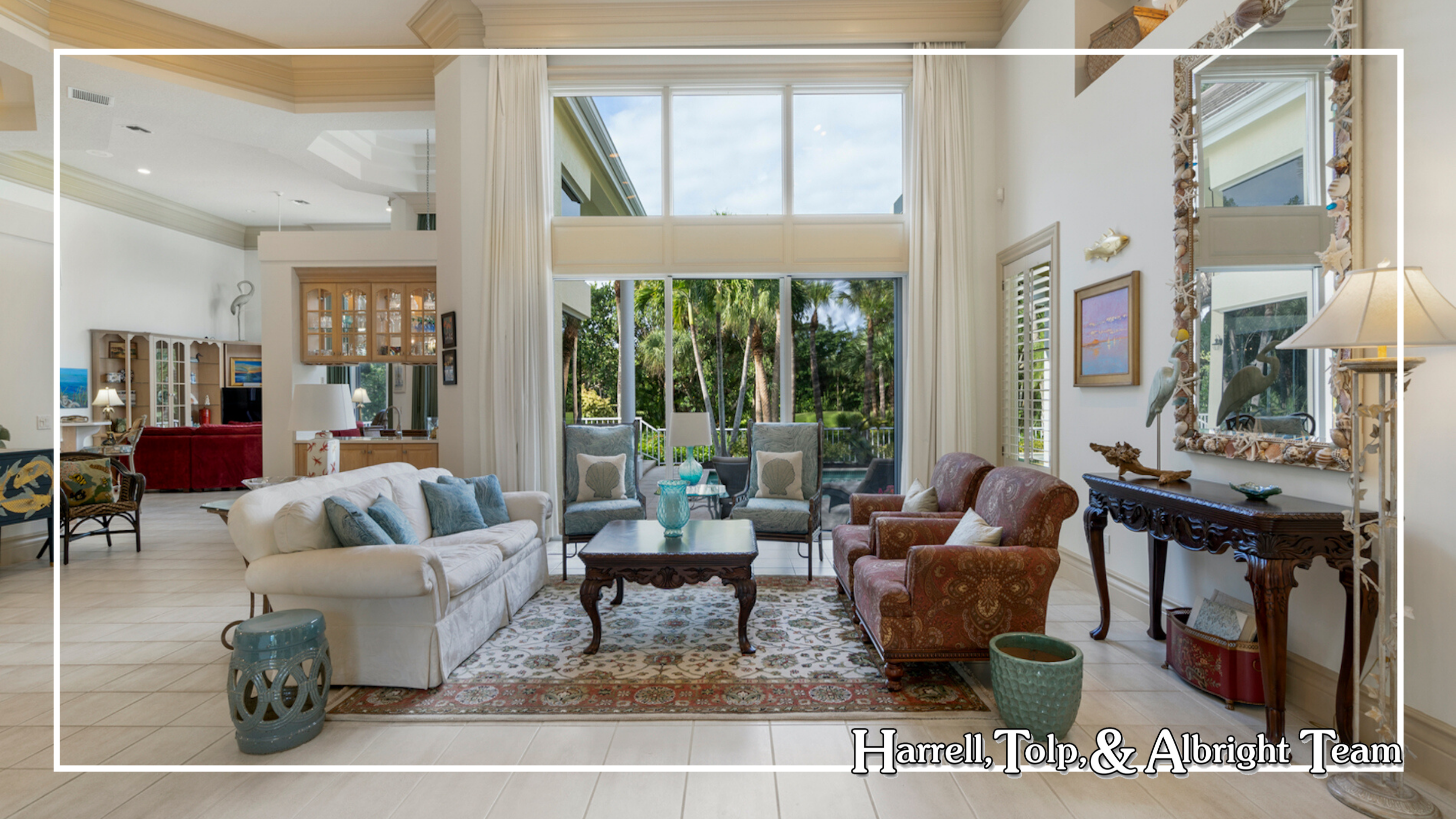 Nothing is more important in marketing your home than the way it is presented online. Only professional photography can capture your home the way it needs to look. We will provide you and your home with beautiful, professional photos that showcase the best qualities of your home. We also shoot all of our listings with a drone to provide aerial photography of your property.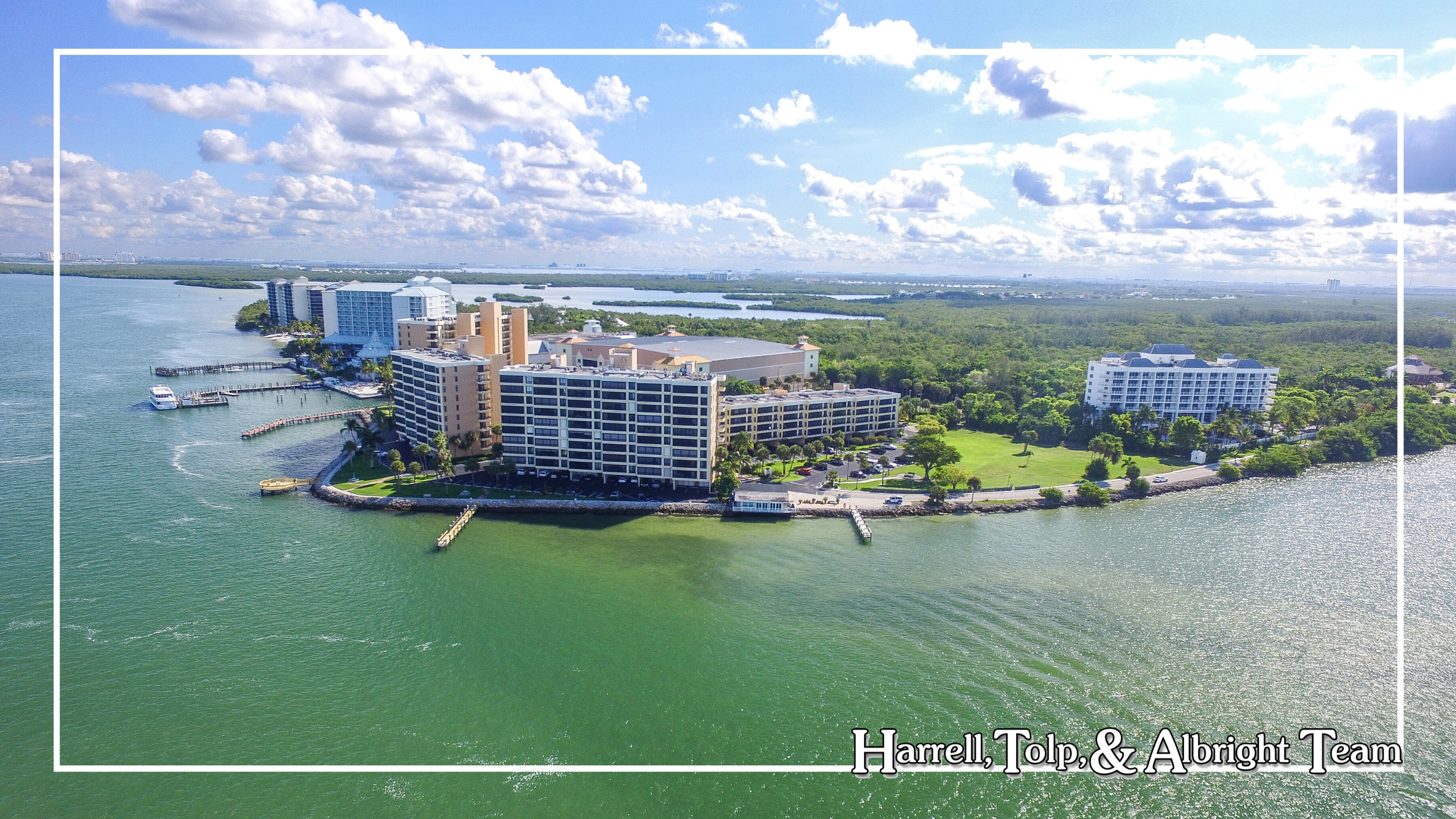 Internet Marketing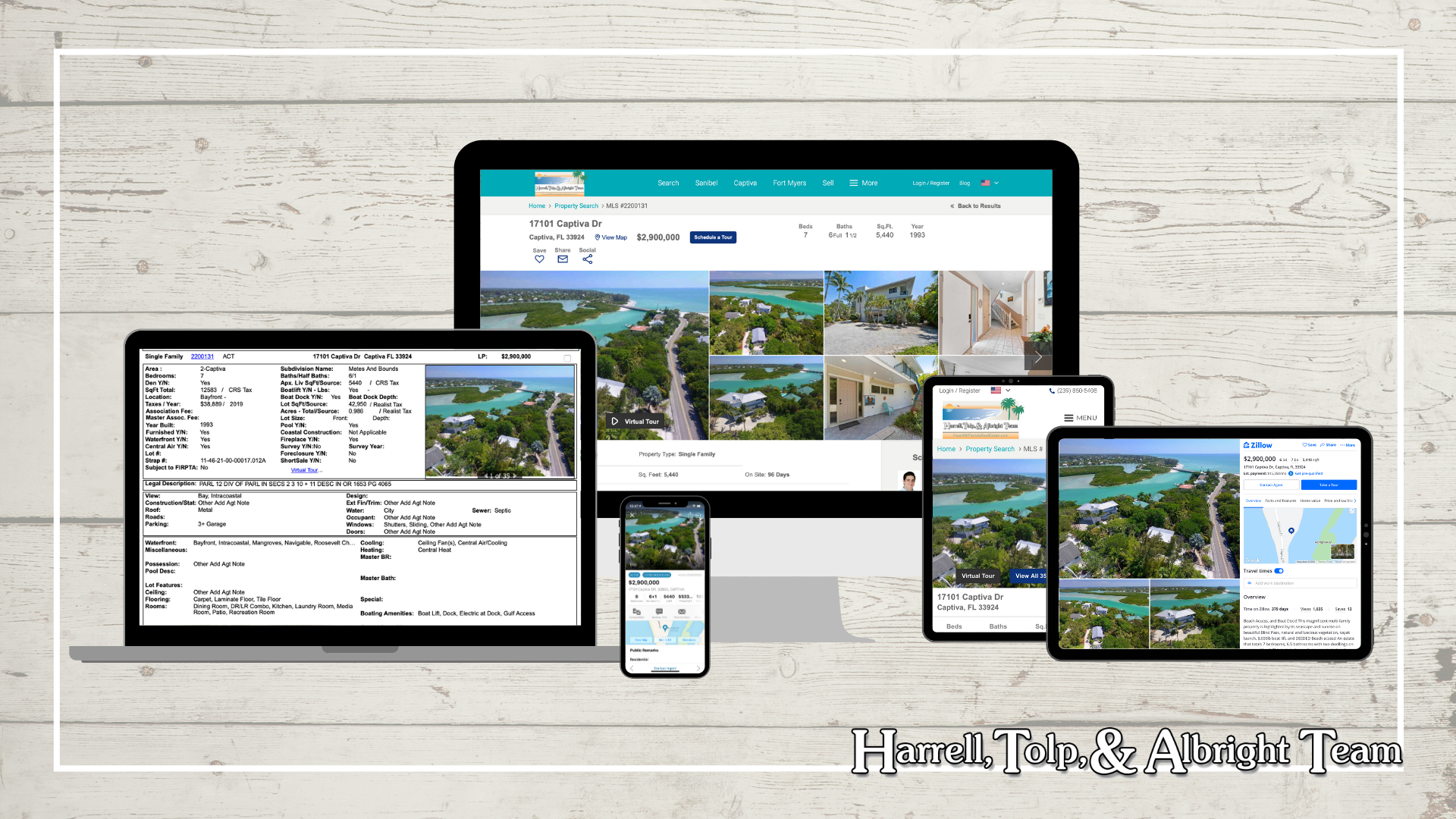 The Internet is where home buyers are today. How your agent markets your home online will be the greatest factor they have in getting your home seen by the largest number of potential buyers and ultimately procuring a buyer for you. Consumers search on numerous different websites and social media to look for homes. Some use mobile apps. Some use websites like Zillow, Trulia and Realtor.com. Others prefer to find homes themselves by searching local real estate agent websites and others don't use these websites at all and rely on social media to find not only their agent but the homes they want to view. With the Harrell • Tolp • Albright Team, your property will get its own custom domain name linking to your listing website. It looks great on both mobile and desktop versions and it is easy for buyers to reach us to set up showings to get more information.
You need an agent you can market your home to all the right channels. This is the best chance of procuring a buyer. We have you covered. Nobody can get your home seen on these three websites the way The Harrell, Tolp & Albright Team can do it. Your listing will be in front of more REALTORS® than others because we are members of both the Sanibel & Captiva Association of REALTORS® and the Royal Palm Coast Association of REALTORS® so your property will be in both MLS systems. The more agents that see it, the more buyers you have. Our marketing package is tailored to ensure your home will be found on all the websites consumers search.
Social Media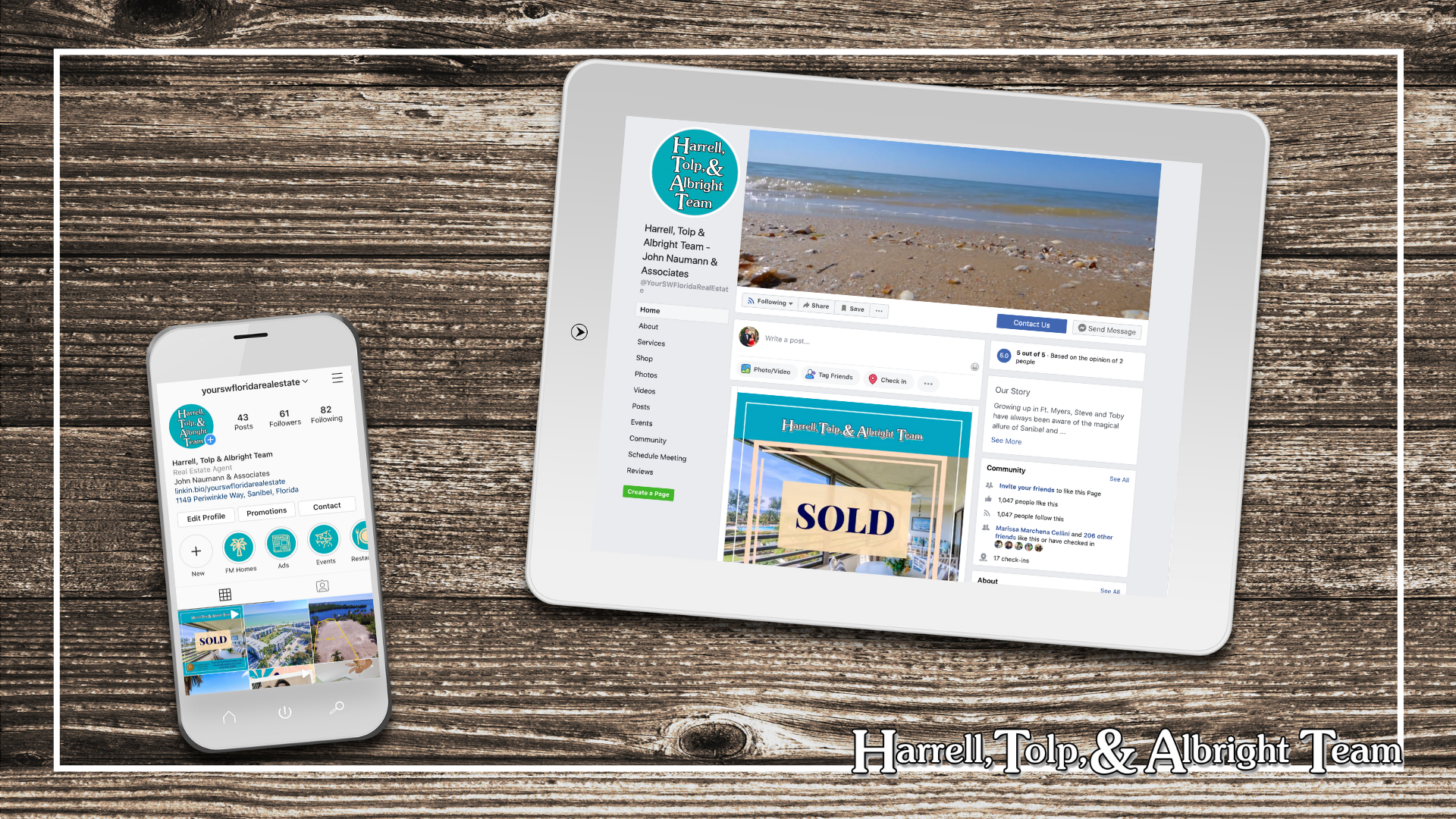 Facebook is one of the best places for agents to market homes for sale. You need an agent you can get your home in front of all the buyers who may be looking for a home like yours on Facebook, Instragram, and beyond. It's one of the most important media channels available and we can customize your marketing to show to the demographics most likely to be looking for a home like yours.
Agent to Agent Marketing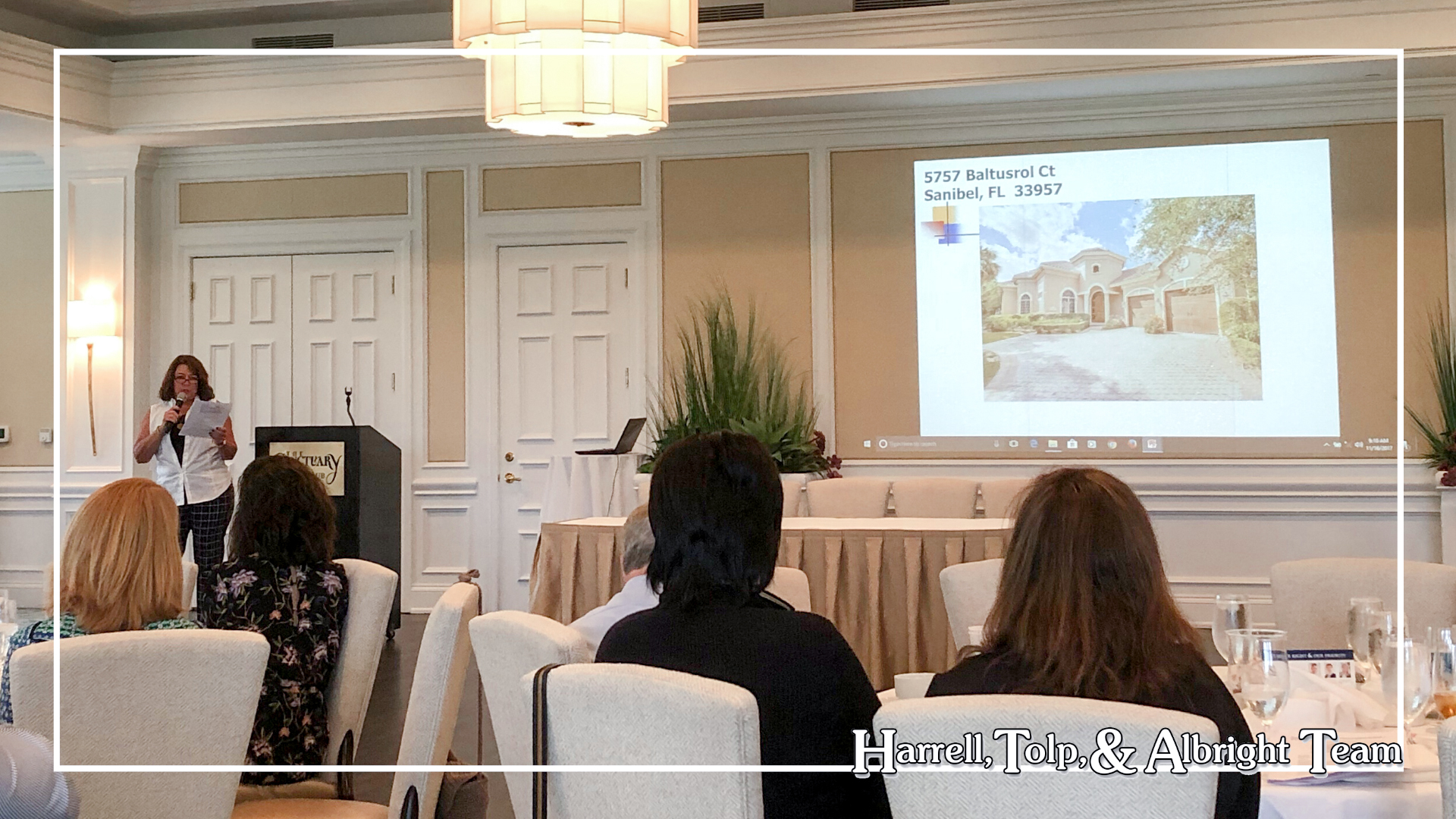 Getting your listing in front of other agents is essential. Traditional marketing still works! Great looking signs, reverse prospecting agents we know have buyers for homes like yours and email marketing to agents directly still bring buyers to your home. You need an agent who is skilled at marketing your home with technology and also understands the importance and effectiveness of traditional marketing methods. There is not one best marketing tool. You need all of the tools.
Agent to Buyer Marketing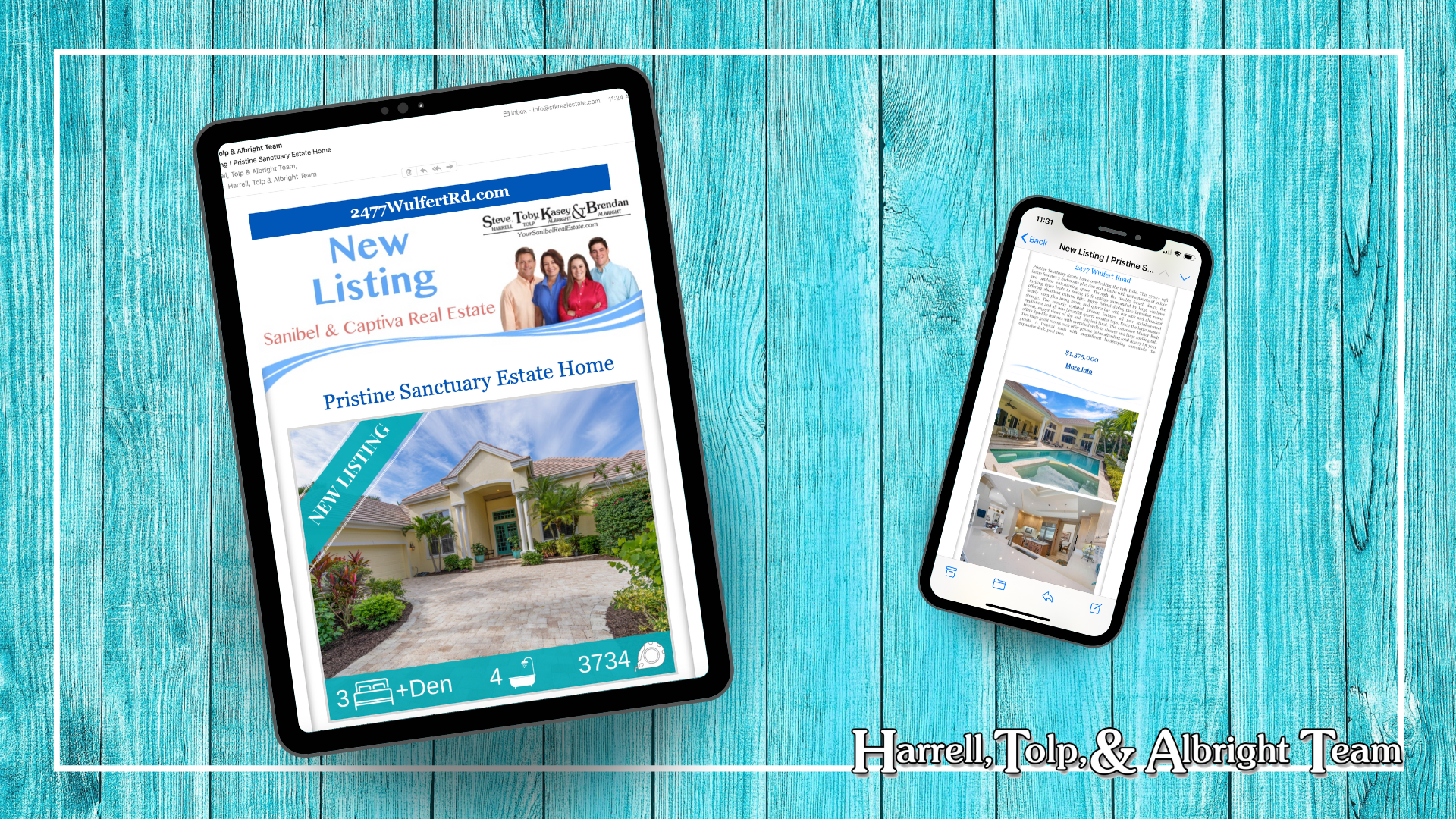 We already have a large database of buyers looking for homes. We make sure to directly market your home to our buyers who may want your home.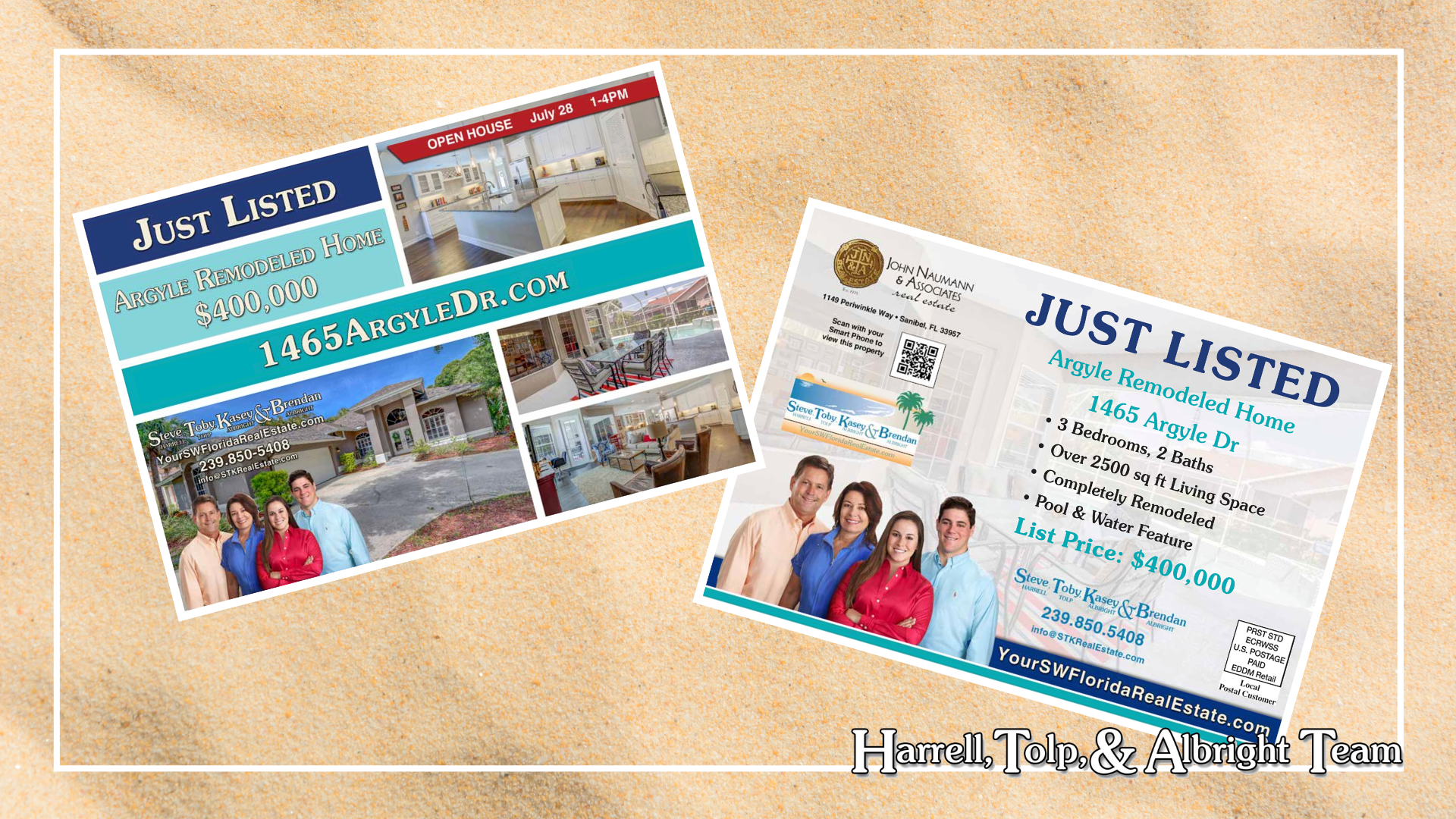 Price
The right original list price will sell your home for the most money. The market changes continually and the factors that influence the price of your home are numerous.
Negotiation
In today's market, homes that are marketed properly and are priced correctly often receive multiple offers. Knowing how to position your home in these stressful situations through careful negotiating strategies can net you more money for your home and not increase your level of stress. Your agent should know when to use the highest and best notice and how to handle a buyer who uses an escalation clause. It's times like these you will be thankful you hired an agent from the Harrell • Tolp • Albright Team to sell your home!
Creative Talent
The old adage, "You can't judge a book by its cover" is passé today. This is a fast-paced, image-oriented society in which we live. First impressions really do count! Every piece of information on your property, whether it be a brochure, the wording in the Multiple Listing Service, a presence on the Internet, or a well-placed advertisement, must show your home in the best possible light.
During all phases of a listing from the initial paperwork and promotion through the very last details of the closing, we personally attend to all of the details. As a result, the large majority of our transactions come through referrals and repeat business.
Testimonials
Ratings speak for themselves. I would simply add that we have purchased 2 homes and sold 1 using this team. Repeat use speaks volumes to me and so it should to others. Decades of local knowledge and experience on both sides of real estate transactions keep me coming back to them. They know the market and they know what theyare doing and they are highly ethical and very responsive.
Keith S.
Steve has been very helpful in several transactions for us. I recommend them.
Sheridan S.
Great company and more importantly great people. We would recommend them as a results realtor! Our Florida Condominium was sold within one week at top dollar. Showings were always conducted by one of their personnel.
Bob D.
These are very knowledgeable Real Estate agents who strive to get the job done. We worked together
periodically to get the price at a point where it was the right point to make the sale. The sale was handled well and professionally. All of these agents are friendly and willing to do whatever it takes to complete the sale. We were not present the entire time it was listed but they made sure to take good care of our property the whole time. We would definitely recommend them!
Ralph O.
Just wanted to express our sincere thanks and gratitude for everything your family and you did to sell our home.
You really went above and beyond.
Jennifer T.
The Harrell, Tolp, and Albright
team worked seamlessly with us to quickly and efficiently sell our home. They were professional and accessible during every step of the process. We will use them again!
Wynn D.
Call Us Now - (239)850-5408