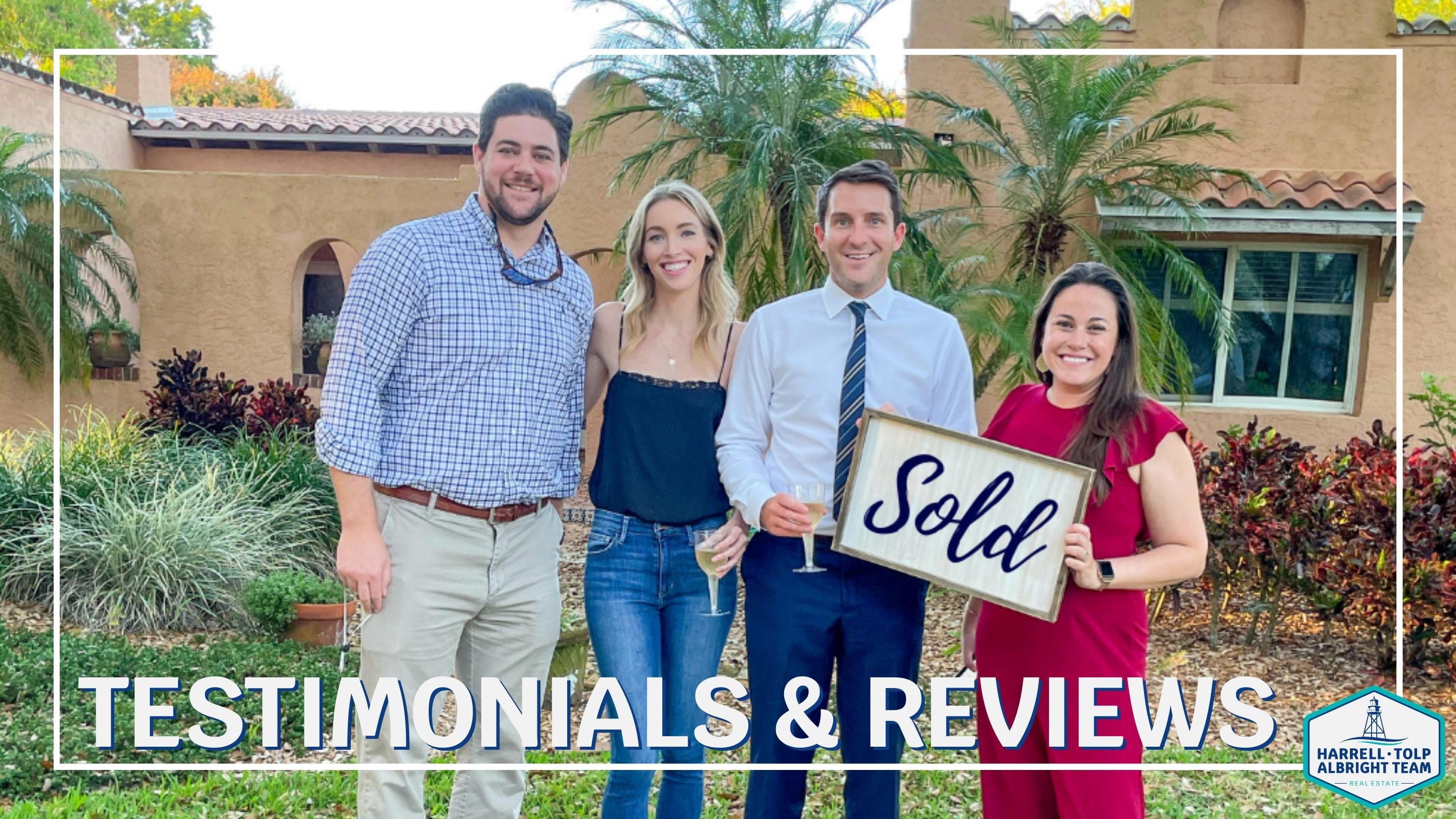 Testimonials & Reviews
The Harrell, Tolp, and Albright
team worked seamlessly with us to quickly and efficiently sell our home. They were professional and accessible during every step of the process. We will use them again!
Wynn D.
Just wanted to express our sincere thanks and gratitude for everything your family and you did to sell our home.
You really went above and beyond.
Jennifer T.
These are very knowledgeable Real Estate agents who strive to get the job done. We worked together
periodically to get the price at a point where it was the right point to make the sale. The sale was handled well and professionally. All of these agents are friendly and willing to do whatever it takes to complete the sale. We were not present the entire time it was listed but they made sure to take good care of our property the whole time. We would definitely recommend them!
Ralph O.
Great company and more importantly great people. We would recommend them as a results realtor! Our Florida Condominium was sold within one week at top dollar. Showings were always conducted by one of their personnel.
Bob D.
Steve has been very helpful in several transactions for us. I recommend them.
Sheridan S.
Ratings speak for themselves. I would simply add that we have purchased 2 homes and sold 1 using this team. Repeat use speaks volumes to me and so it should to others. Decades of local knowledge and experience on both sides of real estate transactions keep me coming back to them. They know the market and they know what theyare doing and they are highly ethical and very responsive.
Keith S.
Working with Kasey & Brendan was an absolute dream! From the initial moment they came over to meet with us and discuss listings to closing day, they were there every step of the way. I've never experienced a more supportive real estate team that I knew had my best interest at heart. An added bonus I hadn't even considered prior to working with Kasey and Brendan is that they have family roots in SWFL so whenever I needed something such as an inspector or locksmith, they knew exactly who to call and would even sometimes set up the appointments for me! We couldn't have asked for a better team to work with. We highly, highly recommend The Harrell, Tolp & Albright Team for any of your real estate needs.
Sarah E.